WordPress Web Developer
Reports to: Digital Director
Are you a WordPress web developer who is seeking a new nest? Do you code your sock drawer by color?  Are you calm, cool, and collected? A problem solver? Have a logical, well-organized work style? Love helping a team perform at its optimal level? Do you get excited about php? If so, you may be our new duck.
JOB DESCRIPTION
We are looking for a front-end WordPress web developer. This position requires a combination of programming skills (PHP, HTML, CSS, JS, etc.) and aesthetics (understanding element arrangements on the screen, the color and font choices, and so on). The ideal candidate will have a strong understanding of industry trends and SEO best practices. Experience with responsive and accessible design is required. In addition, an understanding of the entire web development process, including design, development and deployment, with some back-end knowledge, is preferred. The talented programmer will work closely with the digital designer and digital marketing team to develop client websites and reports to the Digital Director.
RESPONSIBILITIES
Client website updates
WordPress development
WordPress maintenance
CRM integration
HTML Email Signature Creation/Development
SEO metadata research & entry
Monthly web reporting
REQUIREMENTS
4+ years of demonstrated professional experience in front-end WordPress development. Agency experience is a plus.
Proficient in WCAG AA Best Practices and UX/UI Best Practices
Expert knowledge of PHP, HTML5/DOM, CSS3, JavaScript and responsive web frameworks
Solid proficiency with Adobe Creative Suite (primarily Adobe Xd and Dw)
Minimum of 2 years' experience with Google AdWords, Google Analytics and SEO
Strong self-management and problem-solving skills
Strong time management, project management and organization skills to ensure that projects stay on schedule and within budget
Strong desire to research, learn and assess current industry trends and technology updates
ADDED BONUSES
API experience
SharpSpring and/or Lasso experience
Shopify experience
WHO YOU ARE
You are a highly organized code guru with a healthy mix of these qualities:
Unfinished things drive you crazy.
You love organization and process.
You ask great questions.
You're self-motivated.
You are detailed-oriented and balance a hint of perfectionism with the grace to speak positively as you encourage resources to deliver great work.
You like being an integral part of a team.
You are a great communicator and are able to influence people to get on board with your ideas.
Working on multiple projects at a time doesn't faze you.
TYPICAL WEEK INVOLVES
60% – WordPress development
10% – Communication with members of Accounts, Creative & Digital Teams
5% – Reporting, Billing & Office Tasks
10% – Team Meetings
5% – Education, Self-Improvement and Trend Spotting
ABOUT YELLOW DUCK MARKETING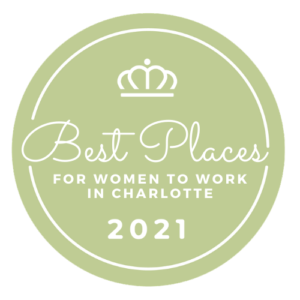 We are a niche marketing agency, headquartered in Charlotte, specializing in branding, marketing research, web design, digital, community outreach and marketing strategies. We serve a wide range of clients––large and small––with a national wingspan specifically focused on real estate, nonprofits and municipal work that help shape our communities we call home and beyond, and a few fun international food product clients peppered in.
Our responsive and passionate team delivers integrated and inspired marketing solutions for our clients who we strive to make them to be raving fans. You'll also find that the Ducks believe in doing good while doing well—if you value the same, you'll thrive here. We encourage giving back to the community and engage in volunteering both in our time and pro bono work for some amazing organizations each year. Check out our values. If you don't share them, that's OK – there's another great company out there for you.
SALARY
Please include your salary requirements when submitting your resume and portfolio.
BENEFITS
After the first full month of employment, we offer health benefits with over an 80% employer contribution to health insurance through Aetna, discounted vision, dental and other insurance types. Employer provides short-term disability coverage. We provide (tax-free) cell and internet reimbursement and a dollar-for-dollar match on up to 3% of your salary into a SIMPLE IRA at Fidelity. Educational reimbursement and self-improvement and physical/mental health wellness programs are also included.
Please submit your resume, portfolio of work, and salary requirements to careers@yellowduckmarketing.com.
WHO WE ARE
PASSIONATE We are passionate about our creative craft, passionate about what we're doing and how we can impact our partners' businesses, and passion about making our city a better place.
RESPONSIVE We are agile and timely with genuine eagerness.
POSITIVE We bring a positive attitude to our clients and teamwork.
PARTNER FOCUSED Do right by the customer and everything will be ducky. We proceed from the customer POV and are customer focused above all else. We have the client's interest in mind, not creative for sake of being creative for our own purposes.
ADAPTABLE We are multi-faceted, nimble, malleable and above all listen to the client's needs. We strive to keep on top of industry trends.