Designing a marketing plan without a significant social media strategy is like letting the air out of the tires of your bike before going for a ride. You can get where you're going, but it will be a lot more work than it needs to be. Figuring out how social media fits with your strategy and how it can help you accomplish your goals is something that many businesses struggle to understand.
Social media can be time consuming and require a lot of creativity and planning. Our team can create monthly organic content calendars in your company's voice for Facebook, Instagram, Twitter, LinkedIn, TikTok, Pinterest and any other social channel that fits your business. We'll post approved content and monitor your accounts as our own and report back at the end of each month.
We're experts in the ever-evolving social landscape, including short-form videos and keeping up with trends to get maximum reach. As part of our 360-degree social strategy, our team combines organic and paid social and utilizes influencer marketing to expand your brand's reach and optimize engagement.
Expertise
Social Media Strategy
Content Development + Scheduling
Social Media Graphics
Influencer Marketing
Social Media Advertising
Photography + Videography
Instagram Reels
Analytics + Reporting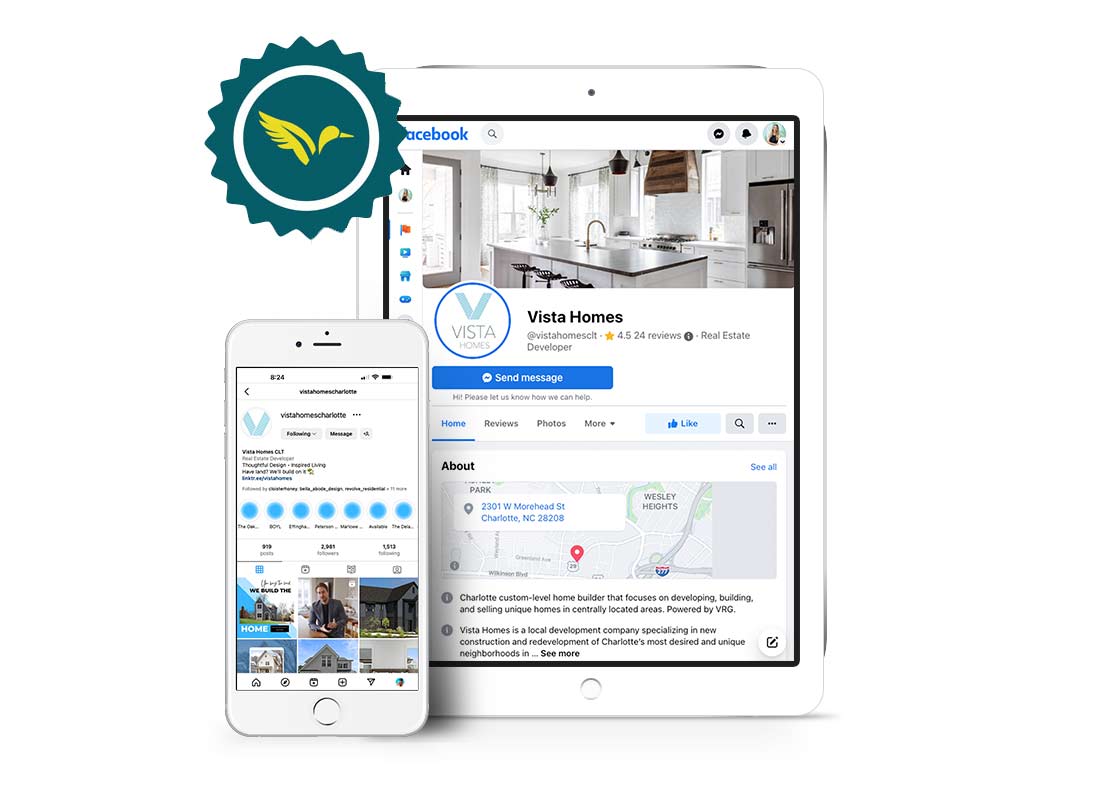 CONNECT WITH CUSTOMERS
Charlotte homebuilder Vista Homes hired Yellow Duck Marketing to manage and support their social media efforts. As a result of our engaging content and promoted posts, engagement tripled month over month and home sales increased from two to 11 homes.
Related Social Media Projects
Yellow Duck Marketing named, branded and provided community and public relations for Waverly, a new $200 M 90-acre multi-use development in South Charlotte developed by Crosland […]

Charlotte Center City Partners and Charlotte Department of Transportation released an RFP for marketing firms to help brand and promote protected bike lanes and bike commuting […]

Yellow Duck Marketing was chosen to coordinate and execute a 3-year strategic plan with TreesCharlotte. A Charlotte nonprofit dedicated to expanding and preserving the Queen City's […]