Angela
Vogel Daley
VP of Strategy & Operations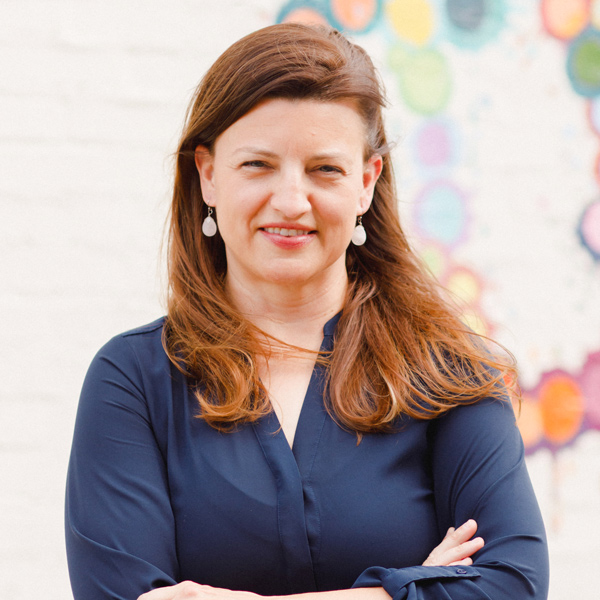 As our VP of Strategy & Operations, Angela Vogel Daley oversees the strategic direction of clients from conception to execution, including branding, content, digital, public relations and social media.
Angela spent eight years in The Charlotte Observer's Magazine Division as Executive Editor, overseeing publications including SouthPark Magazine, Carolina Bride, Lake Norman Magazine, University City Magazine, First Impressions Newcomer's Guide and Living Here. She also launched new websites and social media accounts for each of the magazines, growing website traffic from a few thousand to over 2 million page views per month.
After the Observer, Angela moved over to AAA Carolinas as Director of Communications where she managed the organization's PR and social media strategy, as well as Go Magazine, the highest-circulation publication in the Carolinas. Wanting to expand her digital expertise, Angela headed up to Lowe's corporate headquarters in Mooresville as Digital Content Editor, where she created content for Lowes.com, including homepage, banners, email and social media.
Angela is a Board Member of the Simmons YMCA, where she's served for seven years and is a past Board Chair. As part of her role, Angela helped select the new Executive Director, raises money for programs including free summer camp and swimming lessons for underprivileged youth, advises the Simmons staff and volunteers with the Y Readers program. She also serves as a Guardian ad Litem for the State of North Carolina, advocating in court for abused and neglected children. She's also been a Boy Scout Leader for Pack 118/Troop 118 for the past six years — teaching boys everything from pitching a tent to building a fire to using a pocketknife to avoiding poison ivy — and serves on the PTO Board of her sons' middle school.
Angela holds a Bachelor of Arts degree in English Education from the University of Wisconsin at Eau Claire and a Master of Arts degree in English from the University of North Carolina at Charlotte. In her free time, Angela loves hiking, kayaking and playing piano, as well as keeping up with her sons Nate and Theo, husband Chuck, and kitties Callie and Mokey.
angela@yellowduckmarketing.com
704.444.0059