Bryan
Albritton
Traffic & Production Manager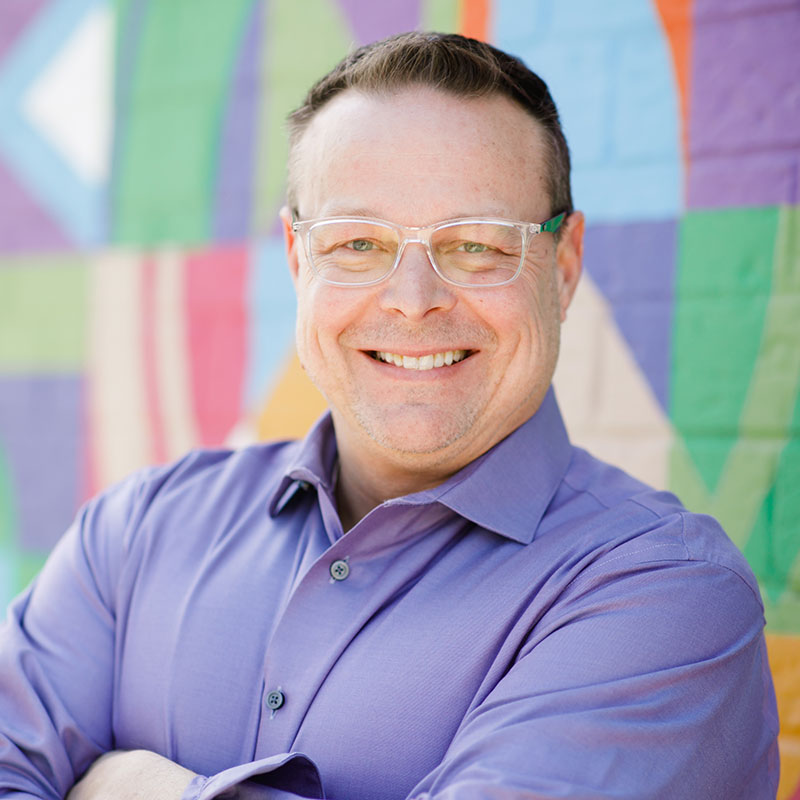 Bryan's job to stay on top of everything, and all the trains on track and on schedule. From ensuring the highest quality of production to managing project schedules, he's always pushing for the best possible creative product while looking for ways to help the process run more smoothly.  He's happy being a behind-the-scenes guy and thoroughly enjoys being a part of a successful team.
His experience as a project manager, graphic designer, carpenter and jewelry maker gives him a unique perspective and appreciation for the work that needs to be done – and an empathetic passion for giving our team the time and tools they need to deliver a great product. His experience as the in-house resource for pharmaceutical, media, healthcare and university organizations helps him understand the pressure our clients are under. He previously worked at a creative agency in Ohio, as well as a sign/exhibit company which gives him a great understanding of fabrication, timelines and what works best for clients.
He's known around the office as "the new guy" for now but hopes to be quickly known for his extensive knowledge of Salvador Dali and nutrition, as well as his ability to firmly enforce goals and deadlines without earning enemies.
Bryan holds a Bachelor of Fine Arts from East Tennessee State University with a concentration in Painting. When this native Tennessean isn't in the office, you can find him hiking, biking, cooking big meals in his tiny kitchen, and exploring the sights and sounds of his new home: North Carolina.