Across the world, the internet is the primary source of information for most people. When creating or updating their online presence, companies should keep in mind that many people have disabilities that make accessing this information more challenging. That is why it's crucial to have accessibility for websites. Is your website optimized and up to date to reflect the latest best practices and guidelines?
Why Accessibility Is So Important
Companies, organizations and businesses need to maintain a level of accessibility for those who have disabilities and impairments. They need easy access to the information posted on a site so everyone has an equal chance to browse and learn more. There are ways to ensure your site is user-friendly for everyone.
These usability best practices help companies navigate these areas and ensure they optimize websites using the guidelines and features that support anyone with a disability or limitation.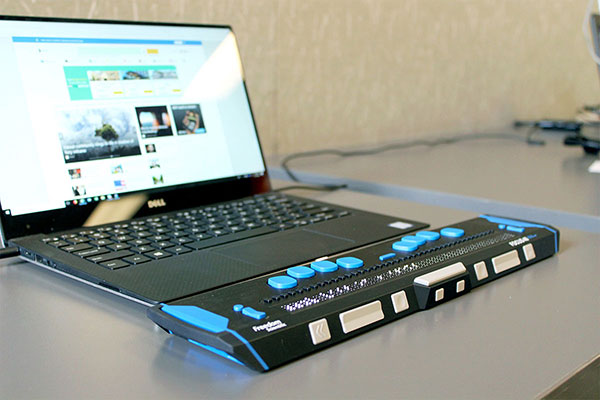 What Are the Different Kinds of Accessibility Features?
When optimizing your website to be more accessible to everyone, some features allow users to browse and navigate even when they have an impairment or disability. There is a wide range of features for those who require them. Consider the following options and how they help those with specific accessibility issues.
Visual – Braille features or alt text, custom color and contrast, and screen readers
Seizure – Prevent screen clickers that range between 2Hz and 55Hz
Hearing – Sound limitations designed only to supplement video captions
Cognitive – Special user interface with specific icons and other aids
Speech and language – Grammar utilities and text-to-speech
These features are easy to incorporate when you work with a top company that provides accessibility technologies. It's part of an intelligent approach to making you reach as many people as possible at any time.
Examples of Improved Accessibility
When considering the range of your audience, it's imperative to include accessibility options such as captioning, alt text, color customization and more.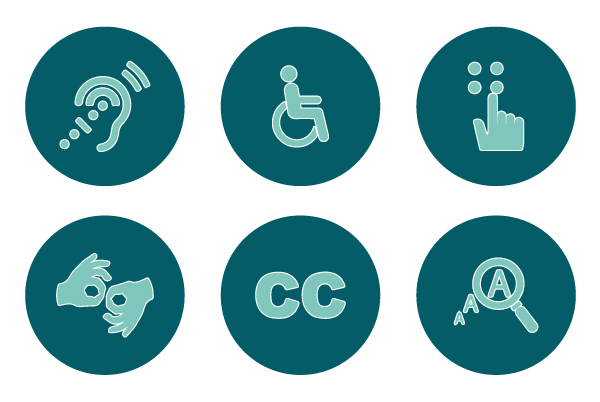 While out-of-home had a decade-long history of robust year-over-year growth, the COVID-19 pandemic had a negative impact on the industry in 2020. However, this year, out-of-home has enjoyed an exciting recovery period as many consumers were eager to get out of the house and back into daily routines and experiences.
A top marketing team that can provide capabilities and tools for accessibility is the best way to ensure you reach each person who visits a website. At YDM, we offer accessibility audits and recommendations about how to fix issues.
How Accessibility Affects SEO
Consider that nearly 15% of the people who access the internet – including 40 million Americans – have some type of disability. It's clear that business and organization websites need to implement accessibility features that give users access to all the details and information each website provides to keep traffic flowing to or interacting with your website.
When websites use accessibility features, it propels their SEO rankings to a favorable position in SERPs. This works by improving the organic search results.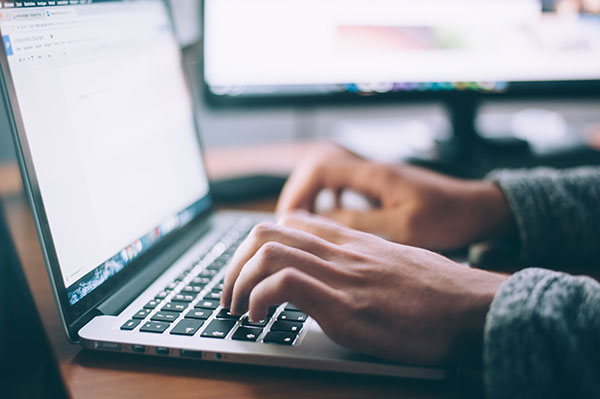 WCAG 2.0 Requirements
The WCAG 2.0 guidelines are in place to help make web content more accessible. They are published by Web Accessibility, a branch of the World Wide Web Consortium Initiative. They outline the recommendations and features necessary to allow individuals with specific disabilities access to websites and their features.
Internet users who are blind, deaf, photosensitive or have other limitations have other special considerations that require these features outlined by WCAG 2.0 for access and usability. Websites without optimized features that allow these individuals to access content easily will lose a substantial audience.
Some points outlined in these guidelines include details about captions, sign language, media alternatives, audio-only, video-only, formatting, etc. They ensure each person who accesses the website can obtain the information they want regardless of their impairments.
Does Your Website Need an Accessibility Audit?
Having a highly accessible website helps it reach everyone to provide information and details about your brand. If you aren't sure if your website has the necessary accessibility features, you probably need an accessibility audit. This audit ensures you have features such as alt text for images and screen reading software like JAWS or NVDA. What can an accessibility audit do?
It provides details about issues related to WCAG conformance levels
It offers the performance details of larger websites with numerous pages and several subdomains
It gives you the complete details of any issues the auditors find
It presents recommendations about how to fix and prevent future problems
If you've never had an accessibility audit, or it's been a while since you'd had one, now is the time to take action. The faster you can find out where your weakness lies and provide reinforcement, the sooner your website can attract more traffic.
How to Get Started
Want to see if your website is accessible? Reach out to Yellow Duck Marketing, and we can provide an accessibility audit and other services to let you know how to make your website more accessible and user-friendly.