Nonprofits
& Associations
You're out there in the trenches doing good things and we want to help. Just because you are a non-profit business doesn't mean that you shouldn't have the best team in your court to provide you the marketing and PR support you want and need.
The Ducks are firm believers in giving back to our community- let us help you brand your initiative and get your messaging in line so the public knows exactly what you are up to. Check out our full list of services and see what we've done for other clients in the non-profit sector.
Click the images below to check out a few nonprofit and association projects the ducks have completed.
Expertise
Strategic Marketing Plans
Branding
Public Relations
Web Design
Eblasts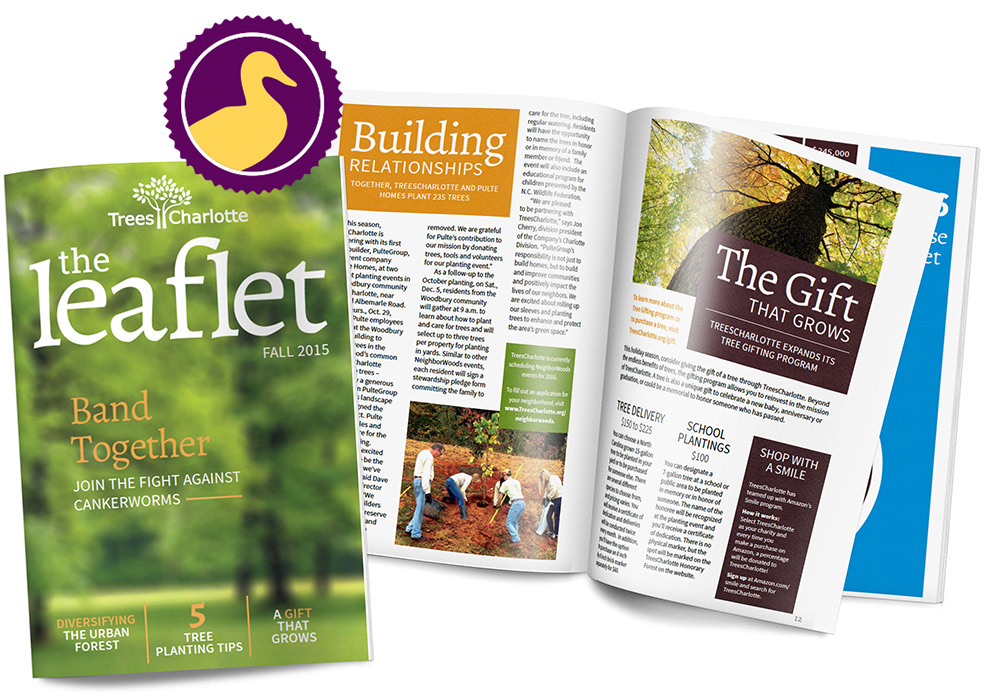 THE GIFT OF A TREE
The ducks teamed up with TreesCharlotte to plan and execute a 3-year strategic plan. Quarterly print and digital newsletters, brochures and coordinated social media efforts, PR strategies, advertising and a unique tree gifting program are helping to ensure that TreesCharlotte expands awareness and stays fresh in the minds of donors.
read the case study
Related Nonprofit & Association Projects