Charlotte Center City Partners and Charlotte Department of Transportation released an RFP for marketing firms to help brand and promote protected bike lanes and bike commuting in and around Center City Charlotte for a year and a half. The ducks won the assignment and put their helmets on for a long ride. We came up with the campaign, Ditch the Drive, Rock the Ride, and created a multi-pronged integrated marketing strategy that reached stakeholders by signage, a guerrilla mobile bike billboard, public relations, social media, employers, advertising and a website.
Our goal was to make cycling accessible and understandable and leverage other partners and events to stretch the budget as well as promote a Bike Lane Demo in the fall. We designed and placed original advertising to reach a broad audience in media outlets like QCity Metro, La Noticia, Charlotte Magazine and Charlotte Observer totaling readership/impressions of 814,984. We also promoted through Facebook and sponsored digital marketing content in Charlotte Magazine and QCity Metro eblasts resulting in 1,121 clicks/event responses.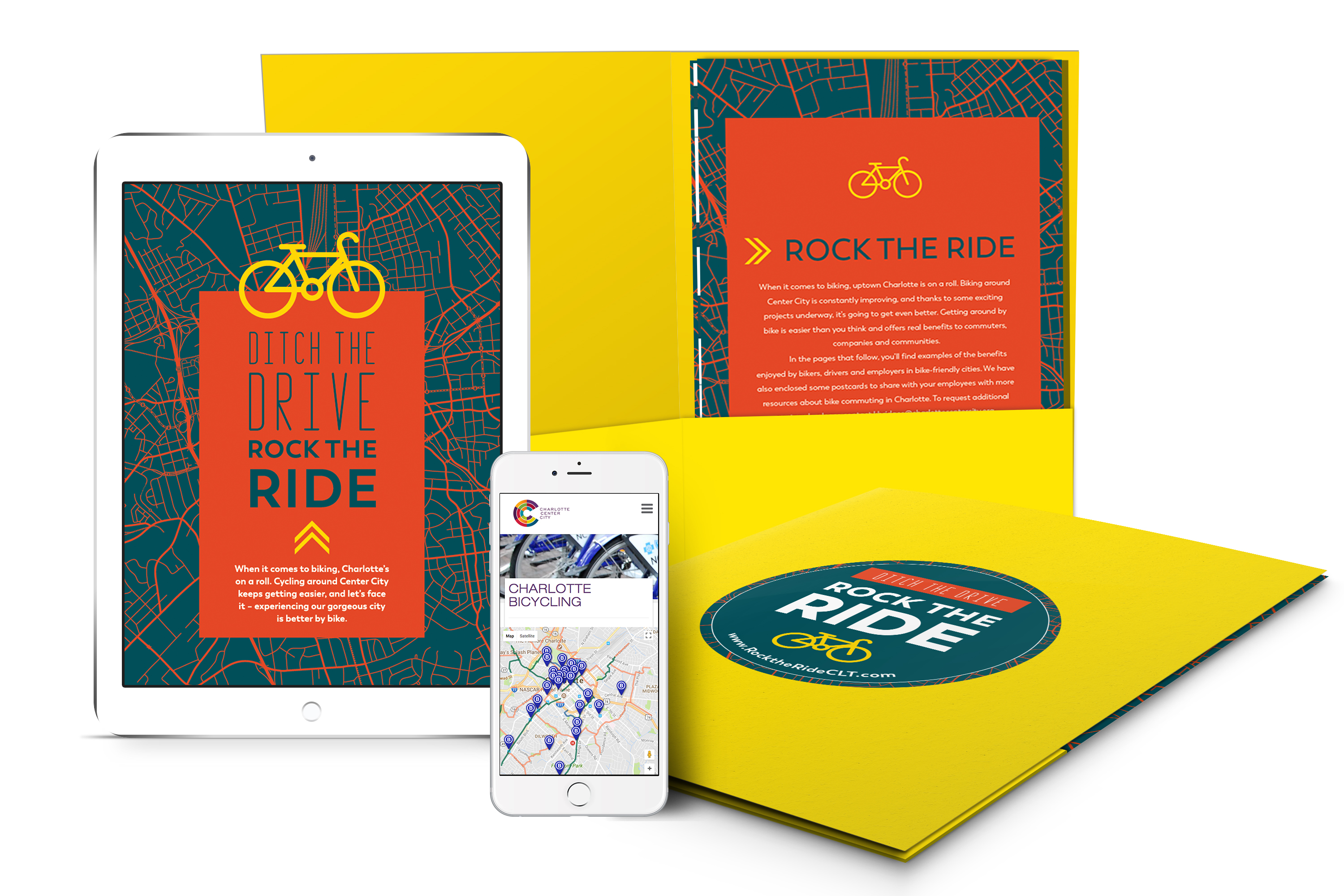 I have had the pleasure of working with Yellow Duck Marketing on two public engagement projects. The creativity shown in their deliverables and their ability to adapt in everchanging worlds is truly impressive.