Steak 48 is an award-winning steakhouse from Arizona with locations in Houston, Philadelphia, Chicago and now Charlotte. With an upscale and lively vibe, it's the perfect restaurant for events, celebrations or just a romantic meal in an intimate setting. When you walk inside, you will find the décor stunning, contemporary and inviting. James Beard-nominated Outstanding Restaurateurs of the Year, the Mastros, know how to create a contemporary steakhouse that isn't flashy nor stuffy but delivers from the raw bar to the wagyu to the desserts.
When the Mastro family opens a restaurant, they seek out a community relations partner rather than an ad agency. With our deep roots in community service, we found we had shared values in giving back to the community and we were impressed how they really put their money where their mouth is.
Yellow Duck facilitated 5 charity nights where they donated over $48,902 to five local non-profits: TreesCharlotte, The Denny Hamlin Foundation, YWCA of Central Carolinas, Steve Smith Family Foundation and Charlotte Ballet.
Through the hard hat media tours and opening week PR, we landed over 30 pieces of coverage with an estimate of 19.2 million in online readership.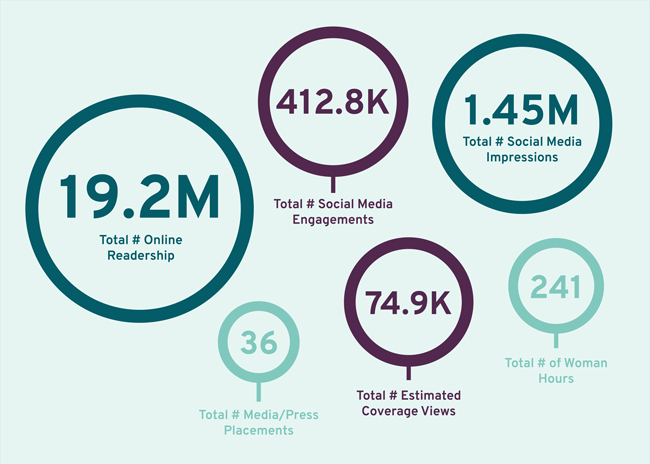 Check out some of our media coverage here: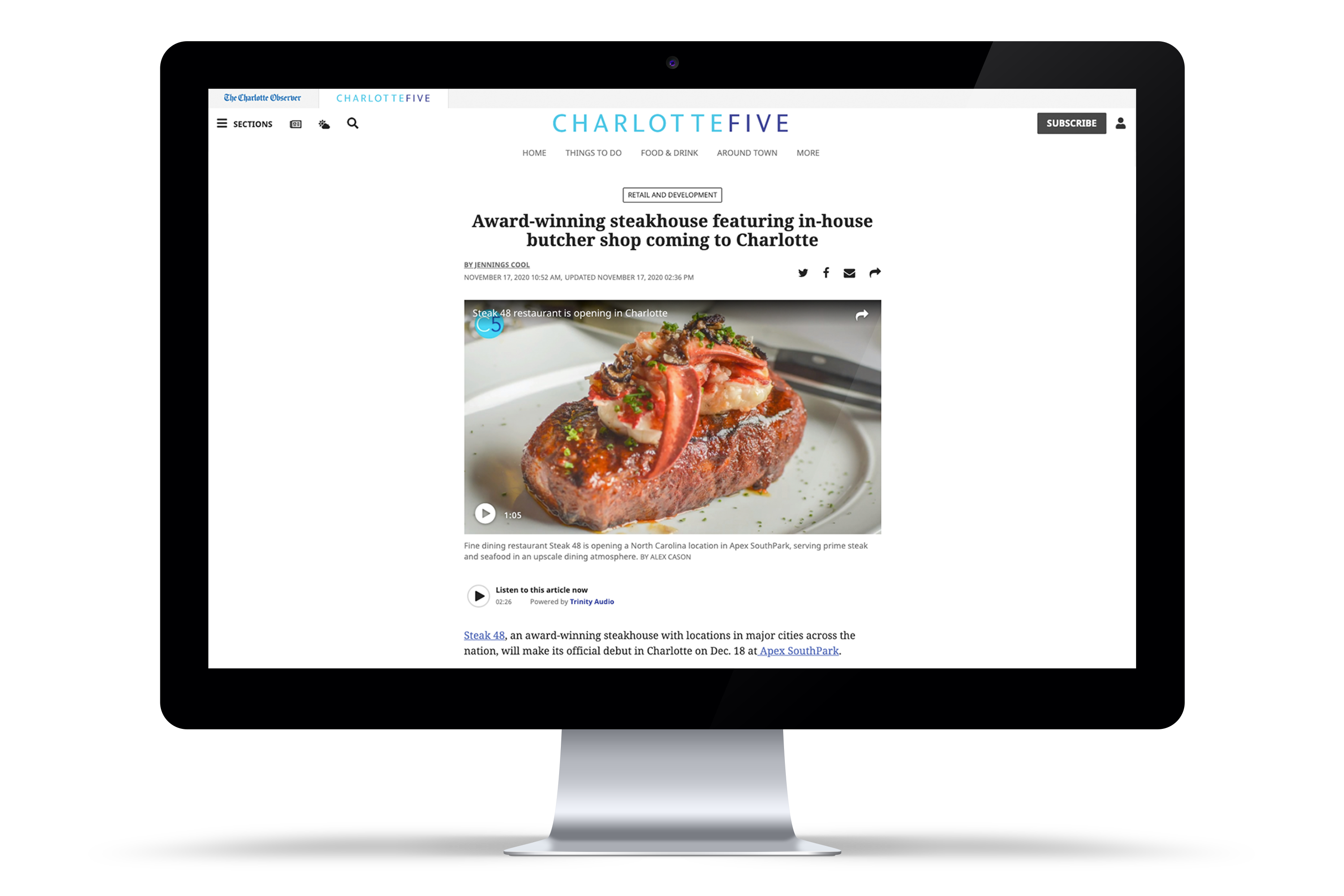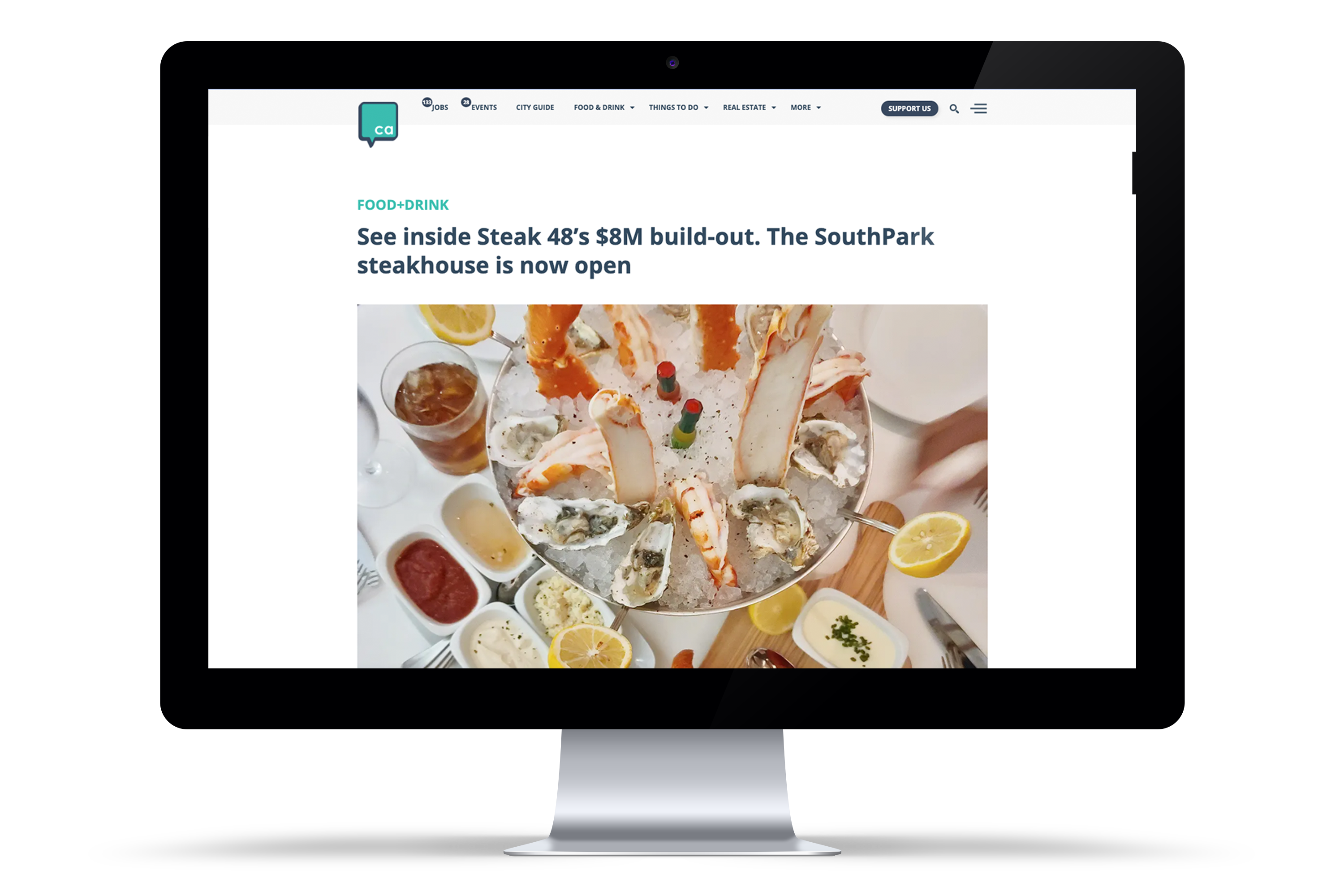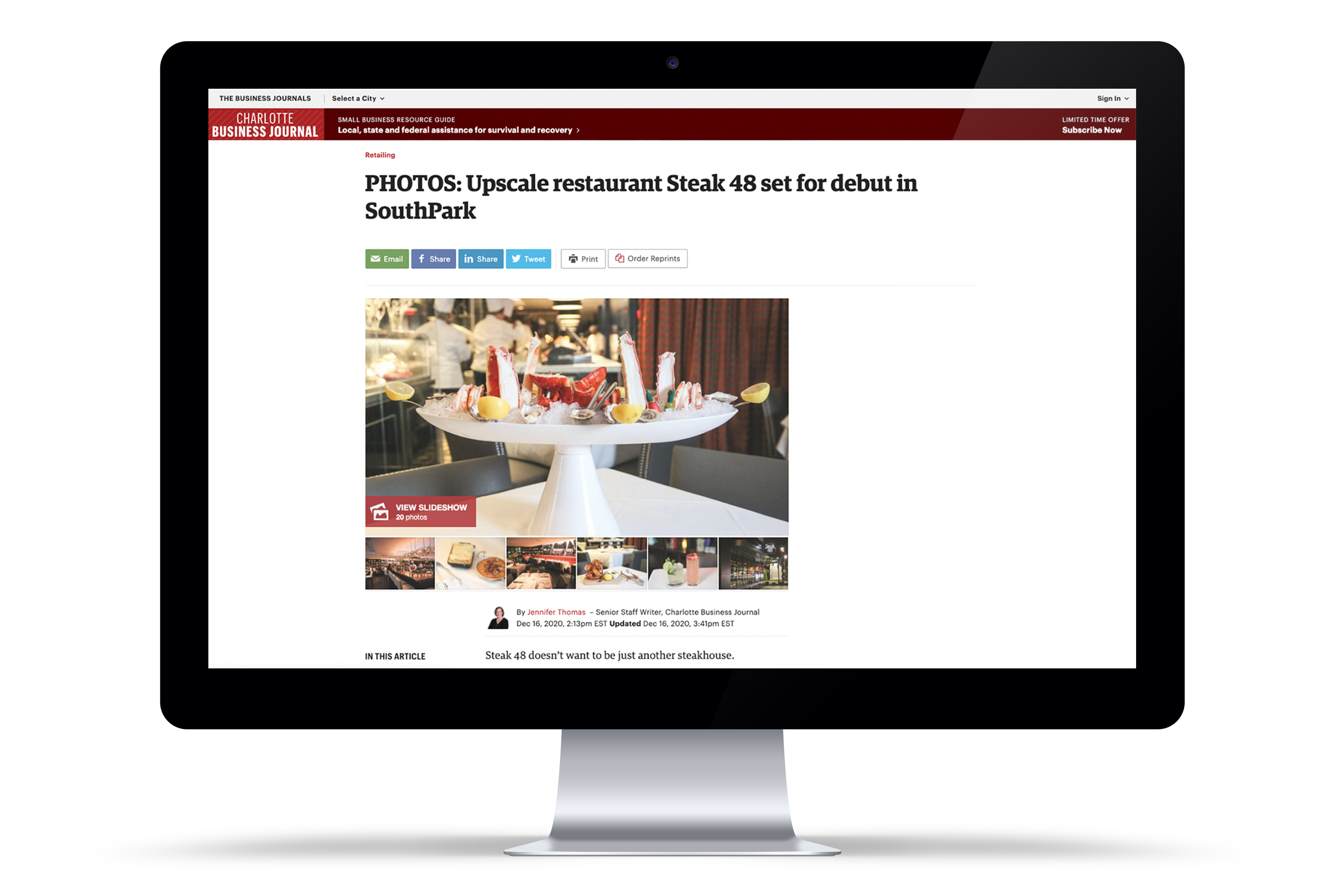 We also had user-generated content social posts (including Instagram, Facebook, Twitter and Tiktok) like these below:
Charlotte Agenda (4,000+ likes)
https://www.instagram.com/p/CHxsa-qnL2Q/
Charlotte Five (660+ likes)
https://www.instagram.com/p/CHsv22_gQa2/
Wynee's World (65,000+ likes and 410K+ views)
https://www.tiktok.com/@wyneesworld/video/6907344695513386246?source=h5_m
If you need help spreading the word on the good work you do, either through public relations or community outreach, give the ducks a quack.