Social Media is an ever-evolving beast. The key is being willing to switch up your social media strategy on a month to month, and sometimes, day to day basis. Another key to success is staying on top of your social media game and knowing what's hot and what's not.
The Year of Video
Video is already everywhere and all everyone heard was that 2016 was the year of video. Well, it turns out 2017 is going to be the year of video even more. The implementation of Facebook Live and Instagram stories has ramped up the video trend. Facebook saw a 400% growth in Facebook Live users, from small businesses, to ecommerce companies to individual users. All the trends show that video sharing is the future, but get ready. Video is going to get bigger and more expensive. Consider these tips when preparing your social video strategy for 2017:
Produce higher quality and lower quantity

Don't get lost trying to put out as much content as you produce now. Video should have more time and resources devoted to it.

Don't be boring, lighten up

Don't be stuffy or salesy. Use video to tell a story that you can't do in 140 characters or less.

Aim to catch attention in 10 seconds or less

As video begins to flood newsfeeds, it's important to work on the art of the hook. It's not a good idea to have the first 3 seconds of your video be your logo. Draw viewers in.

Be sure to optimize your video for search

It does you no good if no one can find your great video when they search. Make sure that your video is indexed on your website, that you use keyword tags when uploading your video to YouTube or Vimeo and correctly label your video on Facebook and Twitter in the link information.
The Crackdown on Fake News
We all sat and watched, maybe even partook, in the fake news chaos that surrounded the 2016 election. Countless news outlets, users and campaigners shared news that had no source and no truthfulness in its claims. Facebook has already taken steps to employ 3rd party fact checkers who will flag and even suspend content that is deemed fake. Eliminating fake news will be a focus for social media channels in 2017.
Authenticity on Social Media
Following the fake news fiasco, millennials have begun pushing for transparency in news outlets. Facebook Live and other live streaming options had begun the switch but you will see even more of it in 2017. This is where it will pay off for you in the long run to produce better content. Not more content. Viewers and social media users want to see you tell a story, not push a sales pitch.
Another trend in social authenticity will be the push for big brands to implement giving back into their brand strategy, for the sake of it, not for recognition. There is a company in Thailand who is wildly popular on YouTube for their commercials that simply encourage you to be a better person. We will see more of this in 2017.
The Rise of Direct Messaging from Consumer to Business
2017 will also see a turn back to direct messaging. 62% of millennials are more loyal to brands that engage via social channels, WhatsApp, Facebook Messenger, etc., versus an email or call. Millennials crave and seek that transparency discussed above, as well as a personal touch.
There will also be a turn to more customer service conducted via social channels. Currently 67% of consumers prefer to direct message a company on Facebook or Twitter when they have an issue versus calling customer service or filling out an online form. This trend may lead to the direct incorporation of chat bots into social platforms. Imagine being able to message a chatbot who can give you a quick answer without ever having to leave your Facebook or Instagram app.
The Spread of Augmented Reality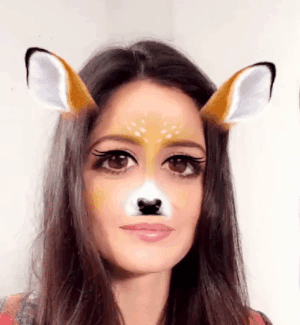 Augmented reality, not to be confused with virtual reality, really took off in 2016. Snapchat created a "Selfie Lens"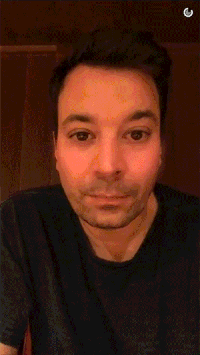 that has come a long way from the puking rainbow that was their first filter. Pokemon Go was released in 2016 and there is talk of a Harry Potter Go in the works for the Potterheads out there.
2017 leaves lots of room for expansion. Mark Zuckerburg has already confirmed that Facebook is experimenting with augmented reality. 75% of millennials are interested in augmented and virtual reality, we've all seen enough videos of talking deer to know that.
This implementation could allow brands to share experiences with their followers versus just information. It will further build on the sharing a story concept and will move content further away from sales pitches.
We will also see a rise in virtual reality in social media as well. As it becomes more accessible, it will be used as business tools that can be shared across social platforms, such as virtual tours or experiences.
Transactional Social Content
The other shift we will see in social is it becoming more of an ecommerce platform. The possibility of having a "Buy Now" button on Facebook, similar to Amazon, is not that far-fetched.
As you begin planning and drafting your social media strategy for 2017, keeps these projections in mind. Social media has changed so much from its inception, and it can only be expected that it will continue to evolve. Need some help crafting your social media content? Want to implement video into your social media strategy? We would love to sit down and help you plan your strategy or talk social content ideas. Give us a call: 704-271-9555, or contact our Marketing Manager, Vanessa.