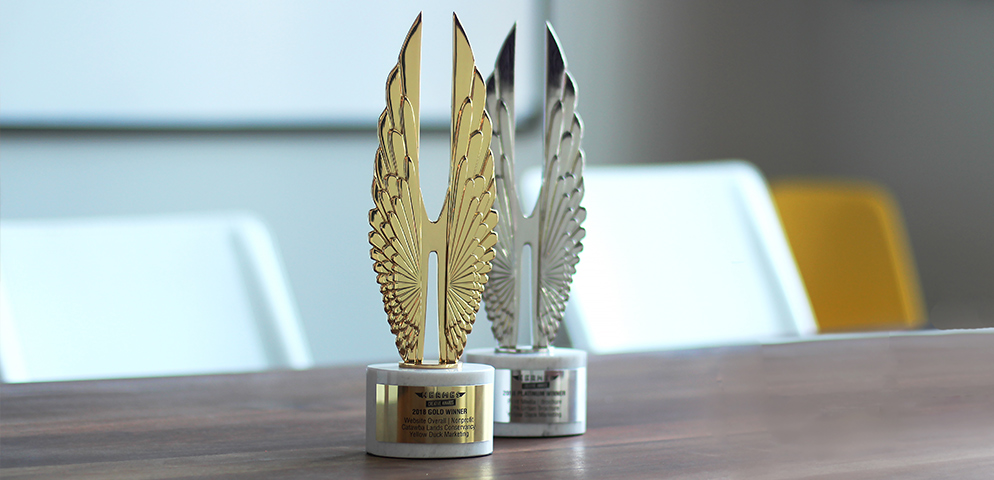 The awards are sailing into the Duck Pond this summer, and we're thrilled our Digital Marketing Manager Laura Wyatt's crisp redesign of the Catawba Lands Conservancy website won a 2018 gold prize in the Hermes Creative Awards contest!
The international Hermes Creative Awards competition is for creative professionals involved in the concept, writing and design of print media, advertisements and public relations materials, as well as electronic, social and interactive media projects. The competition has grown into one of the largest of its kind in the world, representing media conglomerates and Fortune 500 companies. It's administered and judged by the Association of Marketing and Communication Professionals.
"There's a lot of award competitions where you can just pay a fee and win. So, to be evaluated and chosen is a big deal," Laura said. "Anytime you're recognized on an international level like this is a neat thing."
Catawba Lands Conservancy is a community-based conservation organization that permanently conserves and manages land for the public's benefit in the southern piedmont of North Carolina. To help celebrate its 25th anniversary in 2016, the nonprofit asked the ducks to show off their environmental achievements and important mission by unveiling a new website. Each year, Yellow Duck Marketing works with one nonprofit to design its website for half price, making the dream of a memorable website come true for organizations that do not have extra funds to spare on marketing efforts.
Laura used the nonprofit's beautiful logo of a lone tree against a blue sky with a flowing river designed by Brandon Scharr as her inspiration point for developing a new website for the Conservancy.
"I wanted to integrate a lot of the Conservancy's gorgeous imagery throughout the region and highlight their properties on the site," she said. "My goal was integrating the mission of the Conservancy with those images and their brand statement while making the site flow and easy to use."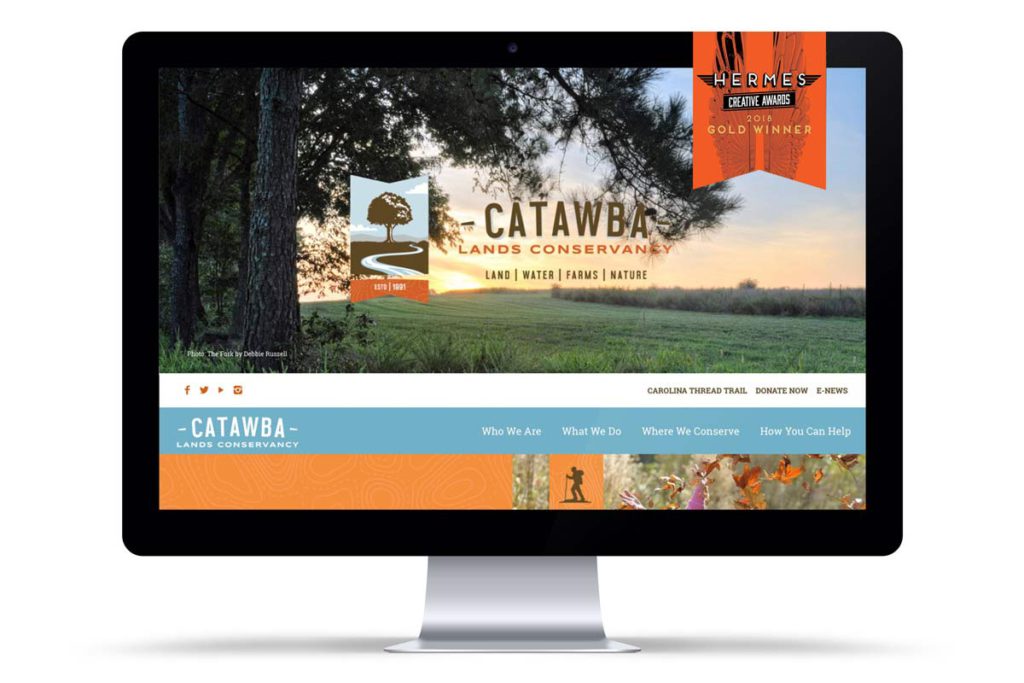 Ways Laura made the website more user-friendly were by simplifying the site architecture, paring down the hundreds of pages of content and creating a property map that uses Google's technology to easily show visitors the boundary lines for all the land the Conservancy protects. The site also points out special tenets of the land such as water, wildlife, local farms and a connection to nature.
Working with a professional photographer often makes all the difference in creating a stunning website, she added.
"If the client's happy and proud of the work, that's the most important part," Laura said.