This week, we're talking to the Head Quack! Julianne McCollum started Yellow Duck Marketing in 2011 after leaving her job as Vice President of Marketing & Technology for a top 25 mixed-use real estate developer and property management firm. The dream of YDM grew over the years to employ an able team of professionals who are equally passionate about client satisfaction. Julianne has over two decades of professional experience in marketing, public relations, web development, market research and technology. She is a Purdue Boilermaker and a Demon Deacon MBA and before hip surgery, loved all kinds of activities including triathlons, dancing, soccer, softball, hiking and martial arts.  California born and a dual-citizen of the UK, her valley accent comes out occasionally when she said "Totally."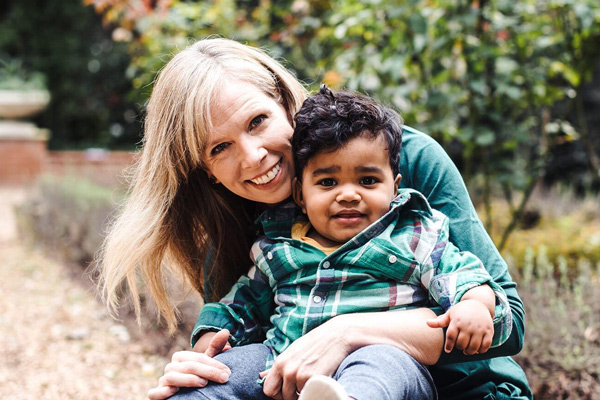 Q: What was the catalyst behind starting Yellow Duck Marketing?
A: I always wanted to start a company and create a female-friendly workplace after working in a male-dominated industry for so long. I jumped when the right time came along when the economy was bad, and companies had downsized their marketing departments but still needed help and sought out my assistance. The rest is history!
Q: What is the best part of your job?
A: My favorite part is getting great feedback from clients on work we've done or getting a call from an old client or colleague saying, "It is time for our company to rebrand, and you were the first/only firm I thought of." It's really gratifying.
Q: As someone who's conducted a lot of job interviews over the years, what type of person do you find thrives in an agency environment?
A: Check out my Advice for Interns blog post – I think this probably applies to all positions regardless of seniority. A good listener and curious personality are always the most successful and fuels personal and professional growth. We have an unusually high percentage of "Learners" in the Gallup Strengths Finder test, and that's no coincidence.
Q: You run a business, serve on numerous boards around the Queen City and raise a young son with your husband, Tim. How do you manage to create work/life balance?
A: I'll let you know when I figure that out and stick to it! I believe yoga or some sort of physical activity is really important 2 times a week at least. Sometimes that's tough with a youngster and trying to get a hot meal on the table by 6:45 p.m. in time for bedtime so do as I say, not as I do. We instituted Total Transformation Tuesdays at the office to help attain that goal, and sometimes it's just meditation which is great and sometimes it's more cardio-oriented. Also, you are what you eat, and I firmly believe what you put into your body (and that means wine too, unfortunately) affects your mindset and stress levels. When you're stressed, you tend to eat poorly, so it's sometimes a vicious cycle. But when I adopted my son I had to scale back my community involvement. Not entirely, but do the things I was best suited for or felt I was making the biggest impact. We do so much nonprofit work and probono work at YDM, that it relieved some of the guilt of saying no.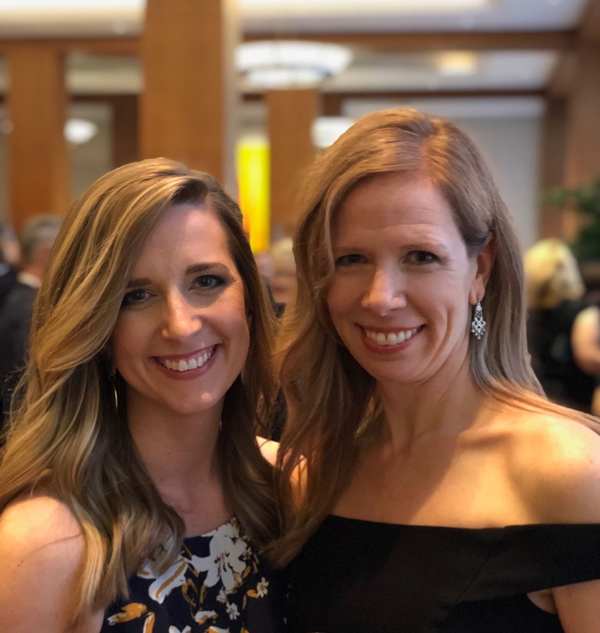 Q: You lead a pretty healthy lifestyle but still manage to find treats to share with your staff. As a food snob, what are some of your favorite go-to snack stops around Charlotte?
A: When I need a little extra snackage, Clean Juice is my first stop in South End though I wish they were in Plaza Midwood. I love everything there and love that they're organic and love the new Flower Child. Living Kitchen also has delicious clean cookies, etc. When nothing but a cupcake does the trick, Sunflour Baking Co. is my only choice. Their gluten-free cupcake is the best GF in town by a mile. I also have some great dairy-free, gluten-free sweets recipes pinned on Pinterest that are my go-tos.
Q: Who's the most famous person you've ever encountered?
A: I lived in London in 1996 and took a daily walk near my flat in Kensington through Hyde Park/Kensington Gardens. One day I noticed a woman talking on her cell phone which (at the time) was egregious in public, especially in "nature." So, I was prepared to glare at her as she walked within a couple feet of me. Then she flashed a winning smile at me, and I realized it was Lady Diana! She was much more beautiful in person than even on TV, and I felt like a horrible person having bad thoughts about her being on the phone!
Q: Who's on your playlist?
A: Sara Bareilles, Bob Marley, Otis Redding, Etta James, Lauren Hill and Alicia Keys are always on standby but summertime especially I bring in more Latin pop like Maluma and J Balvin and my son thinks I'm Shakira. But since I have a 2-year-old we have a lot of Jasmine Thompson playing for some chill covers, and Raffi (or Keith Urban doing Raffi). I hadn't heard of Down by the Bay until this year but it's pure fun to make up new verses.