This week's Q&A will help you get to know Amanda Adams Thompson, our Director of Account Services. A North Carolina native, Amanda pairs her social and research-based management skills together to keep many of our client accounts on track. She can often be found chatting with clients by phone and in person about their brand vision and making sure the ducks turn in all their work on time! Amanda earned her bachelor's degree in Broadcast Communications and Communication Studies from UNC Chapel Hill and an MBA from UNC Charlotte. Amanda's love for education has led her to also complete certificate programs from UNC Chapel Hill, Wake Forest University and countless SkillPop and online classes.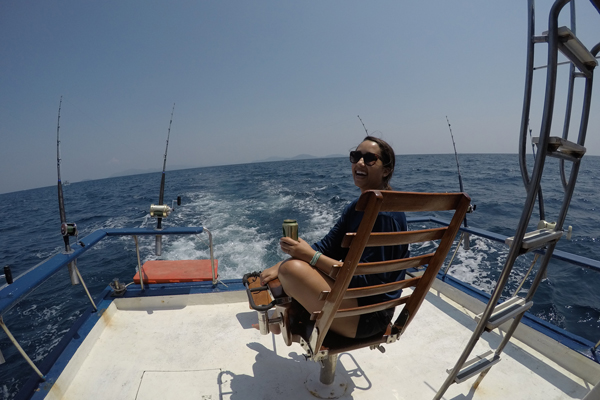 Q: As the Director of Account Services, what are you responsible for at YDM?
A: My alternative title is Director of Making Magic Happen and Head Unicorn Wrangler was a close second if that provides any color to my role. On a day-to-day basis, I manage the majority of our client accounts, lead client and team meetings and see projects from inception to completion for the agency. I also ensure deliverables are aligned with client needs and maintain a close attention to detail, direction and status as projects move throughout the creative process, manage solutions as issues arise and really anything else that comes up! I'm an organization and deadline lover so enjoy all things business and planning related.
Q: What does working at a woman-owned business mean to you?
A: I am very proud to work here and believe there's nothing more powerful than a strong and driven woman who loves supporting and helping other women grow and realize their interests and talents, and that's Julianne to a T.  I've actually only worked directly for women in my post-collegiate career and feel really lucky in that sense.
Q: Your toy poodle Leon can often be seen snoozing in the office. What are your favorite things to do together?
A: Leon truly is the most well-behaved, sweetest, relaxed pup and my best friend — if he could talk, he would say his favorite thing to do is to go anywhere I go, and I'd absolutely say the same in response.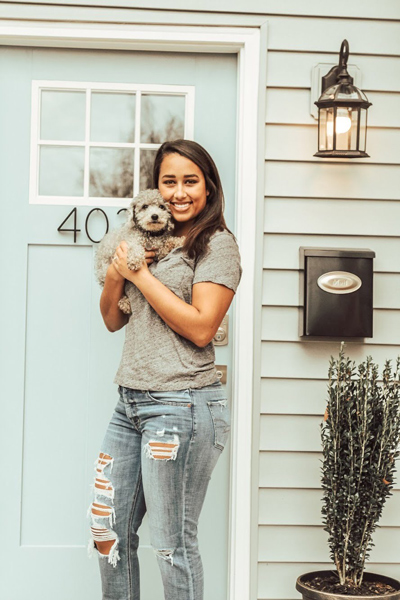 Q: What are the top skills someone in your position needs to have to interface well with clients?
A: Clear communication, genuinely enjoying talking with and helping people, organization and a propensity to prioritize towards deadlines and goals.
Q: Sometimes you get into the zone with your podcasts. What do you like to listen to?
A: I really enjoy self-improvement podcasts because they're essentially short courses that make you think – a few of my favs are Oprah's Super Soul Conversations, The Upgrade by Lifehacker and Happier with Gretchen Rubin.
Q: You like to plan creative office events for holidays and special occasions. Why is that important to you, and do you have anything up your sleeve right now?
A: I've always really enjoyed planning and celebrating milestones! When you spend a great deal of time with people day in and day out, I think it's even more important to carve out time and space to have some fun together and foster those relationships.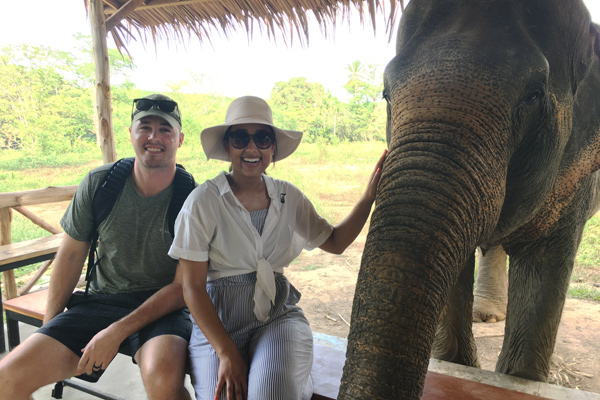 Q: Where's the best place you've ever been scuba diving? What did you see?
A: Definitely Koh Tao in Thailand–I saw tons of beautiful fish, sea turtles and coral gardens!
Q: This honestly might be the most important question. How do you juggle so many tasks at once?
A: Lists, lists, lists!