Meet our Sr. Account Manager, Molly Holland! Molly lives in Summerville and graduated from College of Charleston with a degree in Corporate Communications. Molly is oftentimes the first point of contact with YDM's clients. When it comes to Account Management, every day is different, so let's have Molly walk us through her role.
Q: What was your college experience like?
A: I started my college career as a scholarship basketball player at Spartanburg Methodist. It was a two-year junior college, so for my last two years I transferred to College of Charleston graduating in 2004 with a bachelor's degree in Corporate Communications. When I wasn't doing schoolwork at CofC, I worked at the Country Club of Charleston driving the beverage cart (so fun!) and worked as reporter/producer/editor at the campus TV station (Cougar TV). I thought I wanted to be a sports broadcaster after college, but after working at Cougar TV and completing two internships, I realized being a reporter wasn't for me.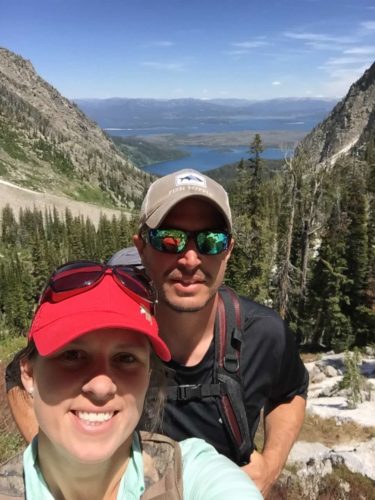 Q: What does a typical workday look like for you?
A:
Up at 4:15am to work out, hop on bike and ride over at 4:50 to my neighbor's driveway. Work out from 5–5:45am.
Home by 6am to wake kids up
Make breakfast and lunch
6:45am: Walk my son Patrick to bus stop, head home to make sure my daughter Adyson is ready
7:35am: Walk Adyson to bus stop
7:45–8:30am: Gratitude Journal, Bible Study, Morning Prayer
8:30–9:30ish: Start with making my task list / to-do list, time is entered from day prior, go through emails, meet with team at 9:30 a few mornings a week. Then I start down my priority list. Each day is different as I work on multiple clients that all have big projects happening at the same time. I wrap up work at 5:30/6pm then try to make dinner before we head to the soccer fields three nights a week. Other nights we hang out in the yard, make dinner and relax.
8:30pm kids' bedtime
We are in bed by 9pm watching TV / reading / catching up with my hubby, Nick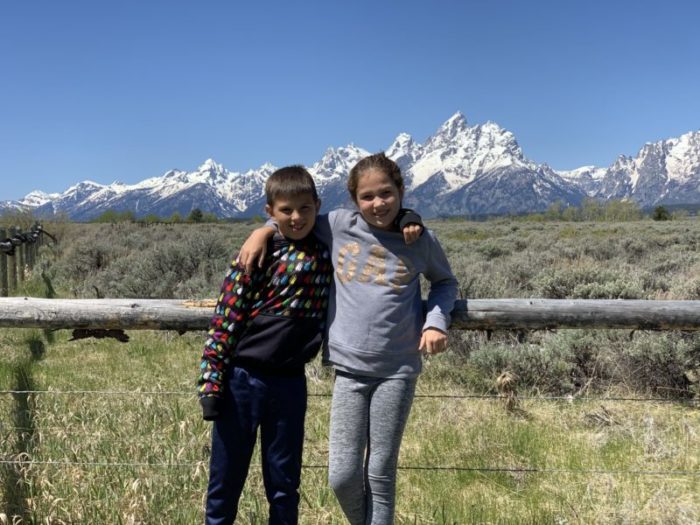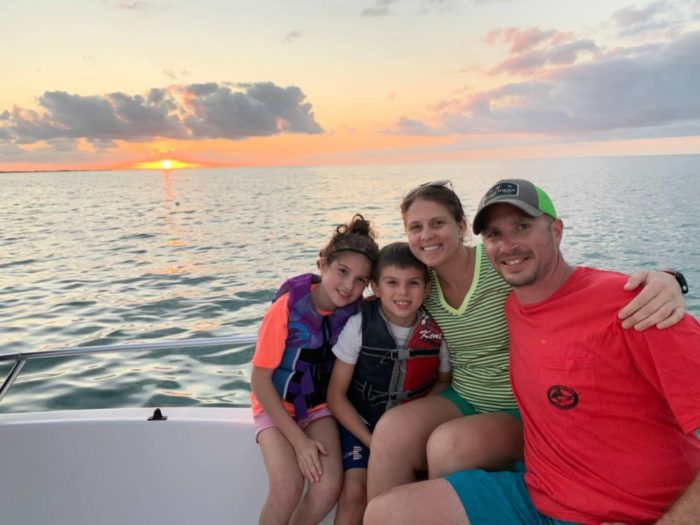 Q: How do you help YDM clients?
A: The Account Manager description has many things I would put here, but we are our client's partner. We help them do their job better by thinking about messaging, tactics, how best to spend their budget to achieve their goals. We push our clients to be better, so they hit their goals.
Q: What is your favorite part about the Account Management role?
A: Our YDM team of fabulous strong women who do awesome work every single day. The clients I work with – they are the best. We have become friends and they trust their YDM team!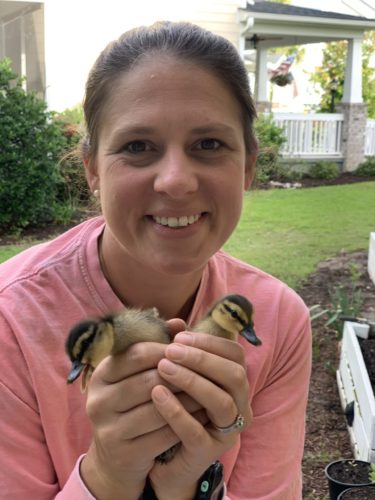 Q: What is your favorite project that you've worked on at YDM so far?
A: In one week, we launched two websites in one week –ArboryDenver.com and Barringer-Homes.com. I really enjoyed understanding the YDM website process, working with our internal team, getting to know the clients through the writing of all creative briefs, gathering and organizing content and working with Laura, our Digital Director, while she built the website. She taught me so much and was so patient when questions were asked. It was the best website development experience I have ever had as leader on the project.
Q: Tell us a little more about your gardening hobby
A: I have always loved working in the garden with my family. My husband Nick and I have always enjoyed working in the yard/garden together and then teaching the kids. To me, gardening is a stress reliever – if I am having a rough day I will go out and dig in the dirt for a while and it seriously makes me so much happier. We have eight homemade garden boxes in our backyard that we rotate vegetables in/out year-round, six blueberry bushes that surround our back porch, a Meyer lemon tree that grows the most delicious lemons, herbs and two thornless blackberry bushes … and I want more!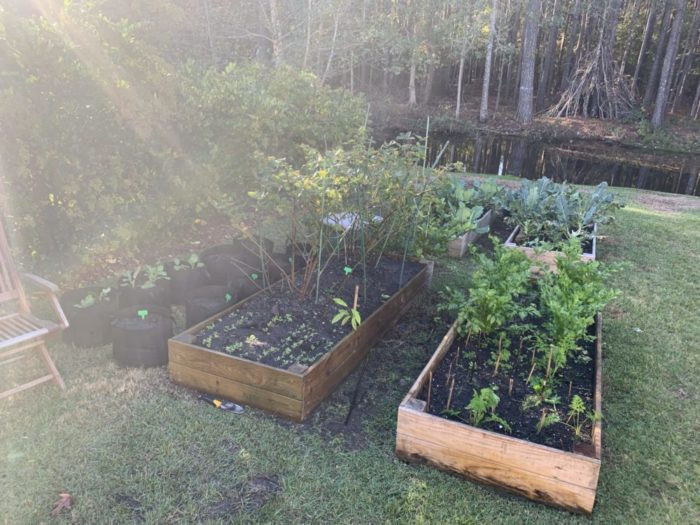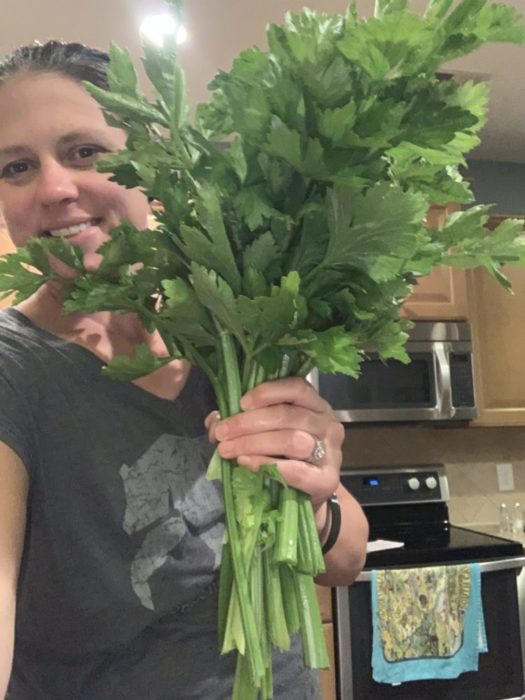 Q: If you could live anywhere in the world, where would it be and why?
A: Jackson Hole, Wyoming. We love the outdoors, hiking and spending time in the National Parks. It is our happy place, BUT we don't want to live in snow 75% of the year so that is holding us back.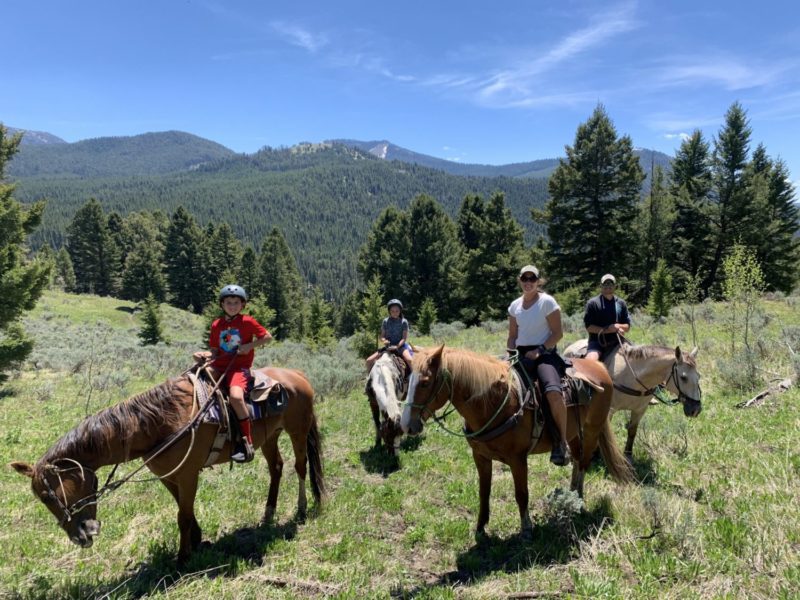 Q: What skills do you need to be an Account Manager?
A:
We are the quarterbacks!
Understand your clients and their customers, their budgets, their challenges. Make your client look good to their boss.
Be your client's partner – don't act like or be their 'vendor.' Get to know them. Get comfortable working with them so they literally like and trust you! Trust is HUGE.
Be honest! We are all human.
Ask questions – don't ever assume (if you do it will make an ASS out of U and ME). Why? is one of the best to ask.
Be a strategic thinker – think through ideas, how the customer would react/use something you are marketing.
Prioritize: This is hard when multiple things are needed at one time across multiple clients who are very different.
Be detailed
Communicate with client and internal team! Over-communicate where needed.
Make your work look good – impressions are important.