This week brings you the friendly energy and can-do spirit of our Project Manager, Vanessa Capece. She works directly with clients to keep projects splashing in the right direction. Vanessa is responsible for client relations and business development, and she also flourishes in the realm of retail center marketing and planning. As a seasoned duck, she has played a role in several major mixed-use rezonings, executed events large and small, and helps clients maintain their marketing programs. Vanessa earned her bachelor's degree in business with a concentration in marketing from the University of North Carolina at Charlotte.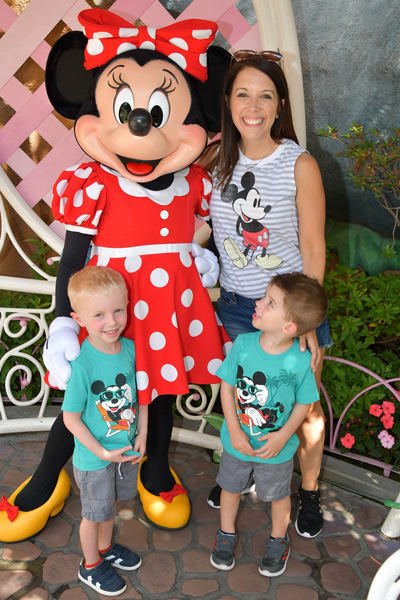 Q: So what exactly does a Project Manager at YDM do on a daily basis?
A: I'm the client liaison between the ducks and my assigned clients. I keep our projects moving forward and on time, and handle vendor relations, oversee event planning, signage and tenant communications.
Q: You've helped out with planning a lot of events for YDM clients over the years. What's been your favorite project to tackle and why?
A: I've been a part of many successful events over the years but the mascot race on giant tricycles at the Grand Opening of Waverly takes the cake. I'm not sure if it was the pouring rain or the mascots but it was unforgettable!
Q: As the mom of young twin boys, how do you maintain work/life balance?  
A: Coffee and more coffee. Plus, my wonderful husband who helps me on a daily basis to conquer my to-do list.
Q: What are the go-to things you always try to remember when interfacing with clients?  
A: Smile and trust my instincts.
Q: We know you're our Bravo TV girl! What show are you currently hooked on?
A: I'm watching the Housewives and Southern Charm and impatiently waiting for my favorite summer show to begin – Below Deck Med.
Q: What past work experiences have best prepared you for your current position?
A: I started my career as part of internal marketing teams for a small, family-owned business and a nonprofit so I understand the importance of making our clients' marketing dollars go as far as possible.
Q: What do you like the most about working at YDM?  
A: The team. (I love them so much I'll cry about it!)
Q: What client project were you most proud to see through from conception to execution?
A: One of my first projects at YDM was the FreeMoreWest 5K on the Greenway. I love seeing the event go on each year knowing that I was on the team that started their neighborhood tradition. And, Waverly of course. Waverly is my baby and she's perfect. If you'd like to sponsor an event at Waverly, call me! 😉