Meet this week's duck – Angela Vogel Daley – our Director of Strategy. Angela oversees the strategic direction of clients from conception to execution, including branding, content, digital marketing, public relations and social media. She's got a keen eye for staying within the budget as well as for spotting typos in everything from Instagram posts to strategic marketing plans! Angela holds a Bachelor of Arts degree in English Education from the University of Wisconsin at Eau Claire and a Master of Arts degree in English from the University of North Carolina at Charlotte.
Q: So you're YDM's director of strategy. But what exactly does that mean?
A: A strategist needs to understand the big picture but also the steps that will take to get a client to their goals. I'm very analytical and love research but I also want to understand the why and how – the meaning behind the numbers. When I develop strategic marketing plans for clients, I'm able to get a bird's eye view of their organization and create a path for them.
Q: In another life, you were a high school English teacher. So, what have you been reading lately?
A: "Into Thin Air," "Eleanor Oliphant is Completely Fine" and "Sing, Unburied, Sing." All highly recommended.
Q: You spend a significant amount of time volunteering with nonprofits. Why is community service so important to you?
A: In my soul I'm still a teacher and feel passionately about youth development, literacy and outdoor education, which is why I volunteer with Y Readers and Cub Scouts. The kids are so eager to learn new things and to have someone listen to them – it's rewarding for me, and a lot of fun too.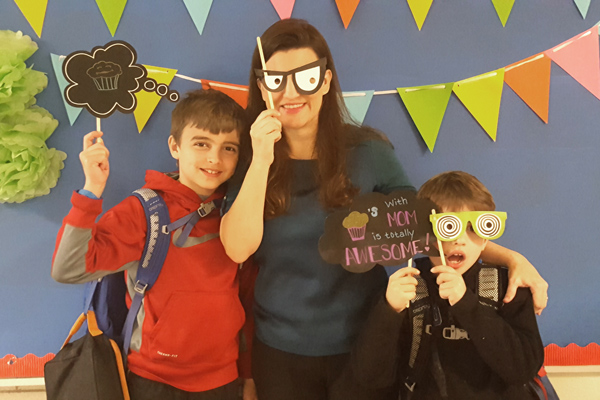 Q: As the mom of two growing boys, how do you manage to maintain work-life balance?
A: I'm lucky that I have an amazing husband who works from home (running his own record label, Tiny Engines) and is able to help with the kids. He's always been an equal partner and over the years changed as many diapers as I did. And he's a fabulous cook! Also, I have a supportive boss who recognizes the importance of family life.
Q: What's something you like to do in your free time that most people don't know about?
A: For a mental escape, I'll take my bike out on the McAlpine Creek Greenway, which is just a few blocks from my house, and just zone out on the trails. Also, I've played piano my whole life and love playing songs from my favorite musicals and singing my heart out. Lately, it's been "Dear Evan Hansen." My 9-year-old son Theo and I duo up for "Heart and Soul," which is pretty much my dream come true.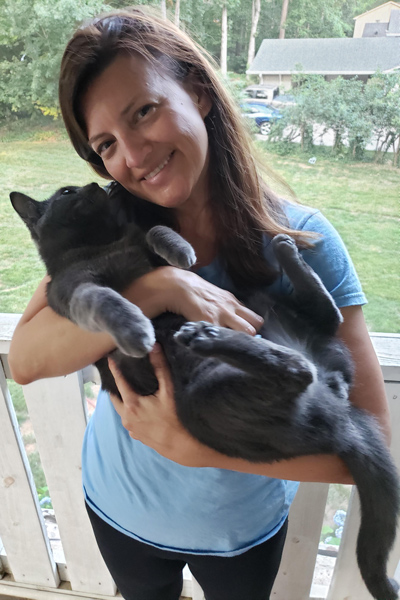 Q: Which client project were you most excited to see through from conception to execution? 
A: TreesCharlotte was the first major project that I worked on. Right after I started at Yellow Duck, I helped develop and execute the three-year strategic marketing plan – everything from launching a redesigned print newsletter to public relations to growing social media to a new website. There was so much opportunity and I loved watching it grow year over year, especially because it was a nonprofit and gave back so much to the Charlotte community.