This year for Giving Tuesday we decided to run a two-week campaign on Instagram and LinkedIn. We chose three non-profits that we work with throughout the year to donate to. We let people comment and tag the non-profit of their choice for a $1 donation from Yellow Duck Marketing for every comment.
Here's our Giving Tuesday wrap-up:
Teach for America Charlotte-Piedmont Triad: 92 comments total
United Way of Central Carolinas: 84 comments total
Carolina Thread Trail: 34 comments total
Total Comments: $210 worth
Thank you to everyone who commented or shared our post! Every dollar counts and we're grateful to everyone who participated. That said, $210 is not meaningful so we decided to quadruple each charity's votes to make a total donation of $840 in addition to our year end giving.
We also encourage you to make a separate donation to any of these wonderful nonprofits! Links to their online donation pages are below.
United Way of Central Carolinas
United Way of Central Carolinas understands that many people across our five-county service region are living in a crisis situation every day. They're committed to changing that by providing flexible funding to more than 100 nonprofits working year-round to meet the needs of our most vulnerable residents.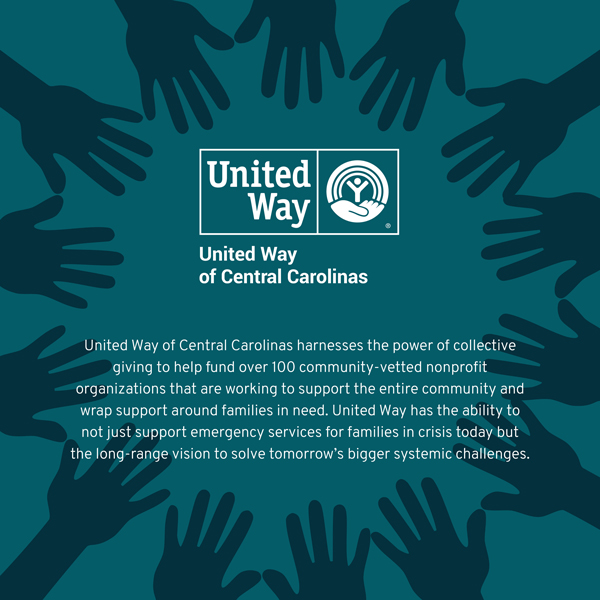 Teach for America Charlotte-Piedmont Triad
Teach For America recruits outstanding and diverse leaders to become TFA "corps members." Corps members commit to teaching for two years in a low-income community, where they're employed by local schools and confront both the challenges and joys of expanding opportunities for kids. This year, Teach for America celebrates 15 years in Charlotte and 5 years in the Piedmont Triad. Today, approximately 200 corps members work alongside more than 600 alumni across the Charlotte-Piedmont Triad communities creating opportunities for students.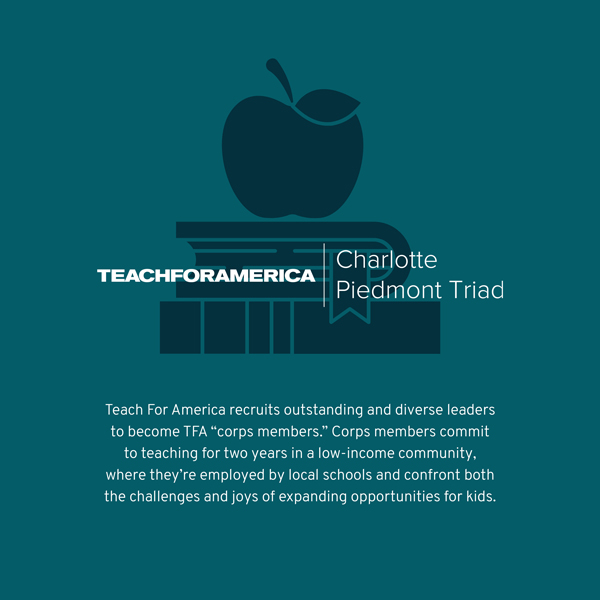 The Carolina Thread Trail is a regional network of trails that connect 2.9 million people in 15 counties in North and South Carolina. The Thread Trail is an example of unprecedented regional collaboration that works to connect people and communities to nature and each other through more than 300 miles of trails and 170 miles of blueway open to the public. Led by Catawba Lands Conservancy, the Carolina Thread Trail strengthens the region by promoting economic development, education, better health and land conservation.