Have you been outside lately? With everything that's going on around the world, it's important to stay on top of your mental and physical well-being. Time published an article about how being in green spaces and around nature can significantly boost our mood. It pointed out that being outside can lower your stress levels, heart rate and blood pressure by simply being outdoors. If being outside in green spaces wasn't enough, just the color green can put us in a state of relaxation.
Although we are currently limited by social distancing, why is it still important to experience being outside? And how will this impact our lifestyle when we are out of quarantine and are safe and healthy again? The Department of Environmental Conservation of New York State listed reasons on why being outside improves our health. Here are just a few reasons:
The outdoors boosts our immune system. Scientists believe that by breathing in airborne chemicals caused by plants, our white blood cell levels increase.
Being outside enhances creativity. If you have writer's block, go get some fresh air. Ditch your electronics for a minimum of 30 minutes and talk a walk, soak in some sun or go for a run.
Vitamin D. Vitamin D decreases inflammation, absorbs calcium and prevents osteoporosis. We get over 85% of our Vitamin D from the sun. Being in green spaces is good for health.
Many communities (including Charlotte) are starting to limit access to parks and trails in order to reduce community spread. Now more than ever, we're realizing how vital they are. Not only do they promote physical activity, parks and trails also provide community interaction. Besides benefits for us, trails provide benefits for nature itself. Trails are known for preserving landscapes, protecting plant and animal species. We are able to enjoy trails with very little environmental impact to mother nature. In fact, some of our clients are doing a great job of keeping the community as informed as they can be about outdoor spaces.
The Catawba Lands Conservancy and Carolina Thread Trail encourage outdoor exercise and have a list of trails that have been impacted by COVID-19; see them here. Don't want to leave your neighborhood? TreesCharlotte is doing a great job promoting the outside with their TreeID Challenge. You pick a tree in your yard and learn more about its species by using the step-by-step guide from The Arbor Day Foundation. For more details on the challenge, click here.
Besides the physical benefits we get from outdoor spaces, they make the towns and cities we live in more attractive to live and work. Right now is the perfect time to plan how we can continue to use the outdoors to promote healthy living, exercise and (when it's time) for community involvement in the years to come.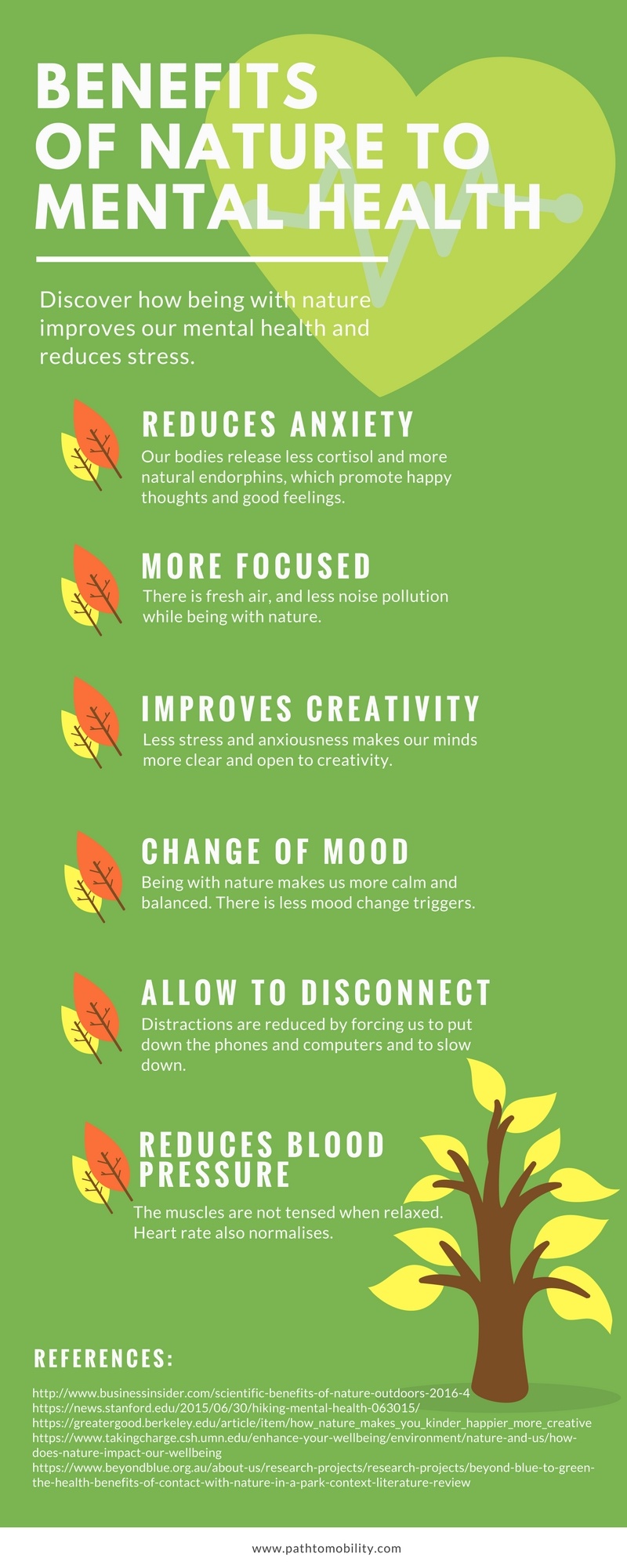 Reference: https://pathtomobility.com/nature-benefits-mental-health/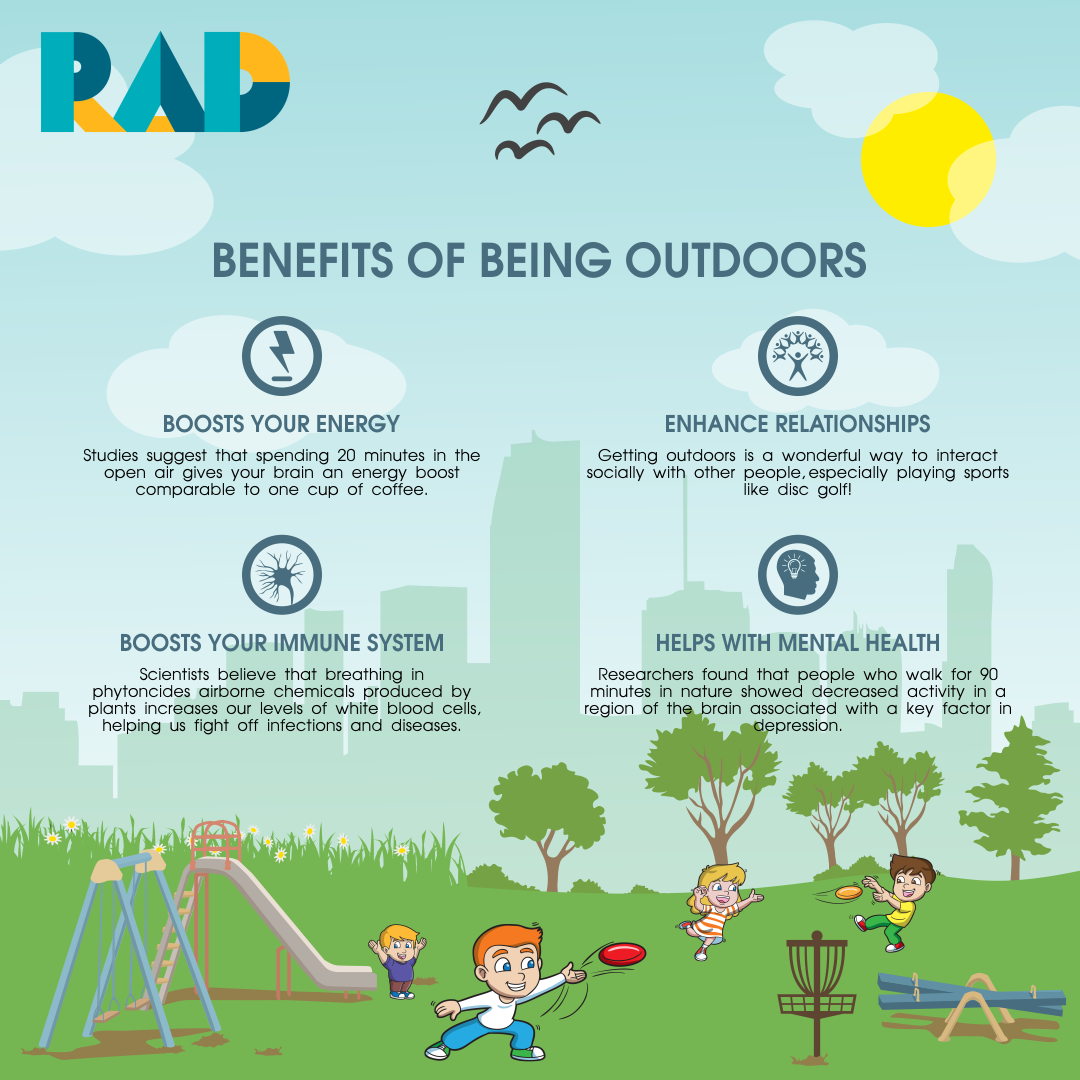 Reference: https://rad-creations.com/the-health-benefits-of-disc-golf/