This week's Q&A will get you familiar with Laura Nodezar, otherwise known as "L". A native of England, Laura is our Communications Account Manager in charge of all things Charlotte Water. Before Yellow Duck, Laura worked for the communications office for the North Carolina Department of Public Safety and North Carolina Emergency Management during Hurricane Matthew and Hurricane Florence. She's also managed clients in a variety of industries including construction, health, agriculture and hemp, restaurants, nonprofit, legal and real estate. Here's a look at L:
Q: What is your role at Yellow Duck and your impact in the community?
A: As Community & Outreach Account Manager, I have a heavy focus on the relationships built between our clients and the Charlotte community. It's about connecting everyone involved with the resources they need and helping address any concerns they may have to the best of our ability. I'm here to help connect the dots and assist in getting the message out in an effective way.
Q: How has your work with the North Carolina Department of Public Safety prepared you for your current role?
A: It helped me understand the importance of public perception, relationships and commitment to the communities we serve. The relationships I built with federal, state and local officials gave me an understanding of what it takes to get things done in the state of North Carolina – it's an all-hands-on-deck approach. I've carried that mentality with me throughout the work I do with our clients at Yellow Duck. Everyone's voice deserves to be heard and taken into consideration when it comes to making decisions that will have a lasting impact in our communities.
Q: As an English girl, name 3 things you love most about the USA:
College football!
Carolina blue skies
Short road trips that can take you to the mountains or the coast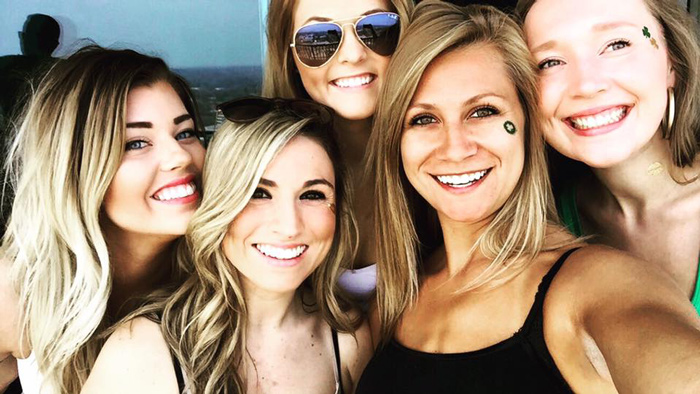 Q: What skills do you need to excel at your role as a Communications Account Manager? 
A: Having the ability to talk to anyone at any point in time definitely helps. When a client or community member is calling with a concern and needs reassurance or help addressing an issue, you have to be willing to pick up and talk them through it – there's no time for being shy. Being able to crack a joke and make them laugh won't hurt either.
Q: What is your favorite kind of food?
A: GIVE ME ALL THE PASTA!
Q: How do you like to unwind after a long day of work?
I love watching Liverpool games with my family (we're die-hards), trying out new recipes in the kitchen with a big glass of wine or listening to a true crime podcast.