Yellow Duck Marketing is approaching the end of 2017 in expansion mode. Our agency is pleased to announce the addition of two new ducks eager to swim with the flock.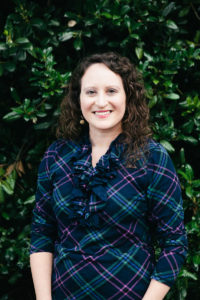 Lauren Odomirok
Lauren has also worked for tape manufacturer Shurtape Technologies, undertaking a wide range of external communication tasks for its B2B clients. During her graduate studies at UNC-Chapel Hill, she worked for a cancer nonprofit, Fill Your Bucket List Foundation, handling many of its public relations activities. Lauren Odomirok will serve our clients in the public relations space, aiding with writing, media relations, event planning, social media, and research needs. A Davidson College graduate, Lauren's internship with Lake Norman Citizen propelled her into a reporter position at Lake Norman Publications. Highlights of her time there include covering President Barack Obama's visit to Mooresville Middle School, interviewing President Donald Trump and Eric Trump during the unveiling of their new golf course and real estate office at Trump National Golf Club Charlotte, and being star-struck at the second season premiere of Cinemax's Banshee.
When she's not keeping up with the latest industry trends, she enjoys reading dystopian fiction, painting, and exploring Charlotte.
---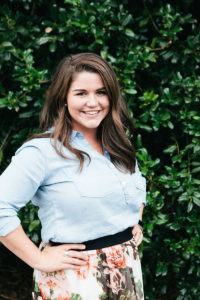 Emily Logue
Located a few hours west as the duck flies, our multifamily expert Emily Logue's current nest is in Portland, Oregon. She has spent her professional career involved in the design, strategy and lease-up of over 9,000 multi-family units with an overall value exceeding $3.5 billion in some of the hottest real estate markets along the West coast. Passionate about creating value for owners, Emily's mission at Yellow Duck Marketing is to design and execute thoughtful and strategic campaigns that connect people to places and enhance our client's visions for their projects.
She brings with her nearly 13 years of experience in managing and marketing commercial real estate for companies like CBRE and Holland Partners and is equal parts adrenaline junkie, aspiring comedian, and expert wine drinker. Emily offers Yellow Duck Marketing clients her deep asset management and marketing experience from an owners and acquisitions perspective to guide a property's brand platform and programming, or "right the ship" if a lease up isn't as planned.
The new teammates look forward to becoming versatile members of the agency, just like their aquatic namesakes, which dwell in both saltwater and freshwater.