After suffering from more than a year as a result of the pandemic, retail is steadily coming back. While we love the convenience of online shopping, nothing compares to the in-person shopping experience – especially in well-designed spaces. For our next edition of "Places + Spaces We Love," we're looking at shopping centers, from enclosed malls to open-air centers to blocks-long districts. Here are a few of our favorites:
Why We Love It: World-class public art and murals like the Fly's Eye Dome and the Sculpture Garden and artistic facades create an inspired shopping experience unlike any other.
More than 20 years ago, this 18-square-block area of Miami had fallen into disrepair until Miami native Craig Robins reimagined the area into a vibrant neighborhood where art galleries bump up against creative office space and high-end boutiques. The Design District's sleek modern architecture and public art are a visual sight to behold, attracting the culinary delights of many of Miami's trendiest restaurants. In many cities, a parking garage is the ugliest part of a development. The Museum Garage façade brings bold color and shapes to be consistent with the vibe of the area. We even love Nuage, a pergola designed by Ronan and Erwan Bouroullec that brings shade, shelter, seating and charm to the Paseo Ponti. Seemingly around every corner there's something to behold.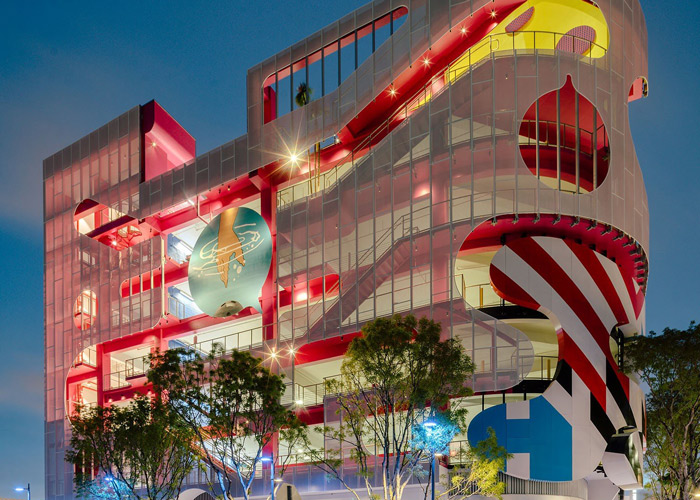 Image credit: www.miamidesigndistrict.net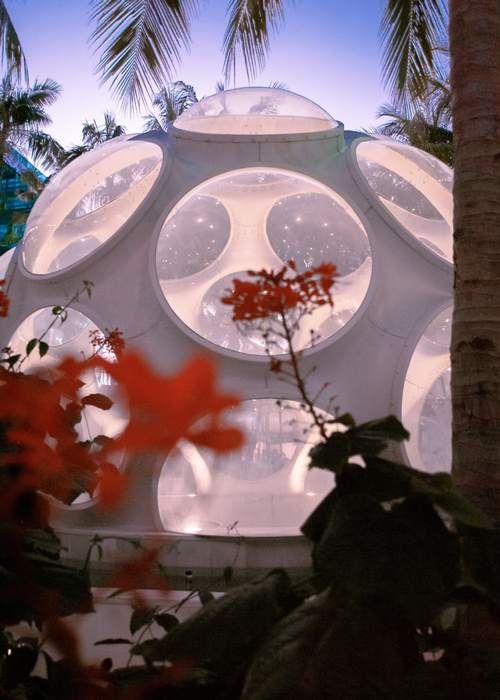 Why We Love It: You can take a pause from your shopping to hop on one (or all) of the four roller coasters at Nickelodeon Universe, the nation's largest indoor theme park, walk through the colorful and stimulating Amazing Mirror Maze or experience virtual reality to visit the country's greatest landmarks through FlyOver America flight simulation.
As the largest retail shopping mall in the country with 520 stores, 50 restaurants, theme park and aquarium all under its roof, the Mall of America puts the shopping experience on steroids, where you can visit nearly any national retail store you can think of. If you only spent 10 minutes in each store, it would take you 86 hours. We were big fans of the new branding when they unveiled it 2013, because it represented a welcoming vibrant way to represent an angular star and was a playful color palette that mirrored the interior activities.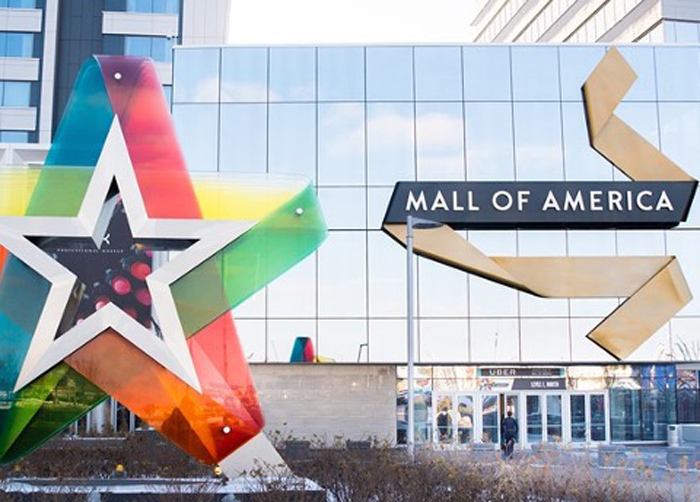 Why We Love It: The Wishing Tree, a sculpture of a banyan tree with lighting inspired by area weather patterns, lush landscaping and colorful touches of art throughout make Rosemary Square an engaging centerpiece. We love how they use pavers, paint murals and poetry on the steps and the great architecture. The bougainvillea-vined Sephora is a showstopper. It's a place you just want to be.
In West Palm Beach Florida, Rosemary Square is the new name for the revitalized former City Place. With Mediterranean-inspired architecture flanked by palm trees, Rosemary Square is a great example of a New Urbanist mixed-use development with stores, restaurants, offices, apartments and condos all walkable to each other. Outdoor spaces are busy with live music, yoga classes and cooking demos.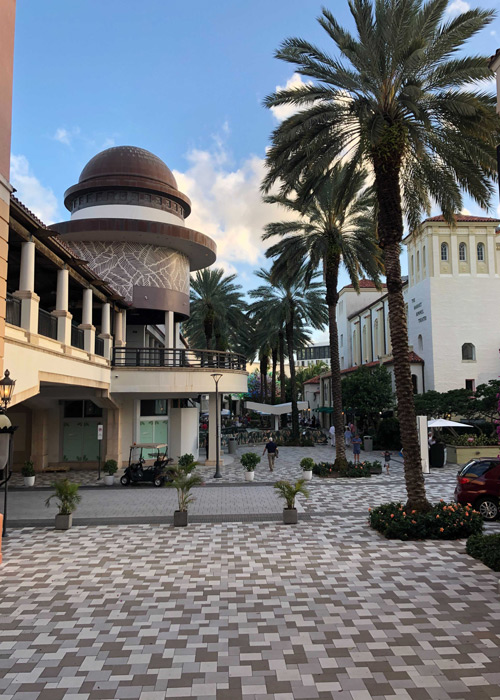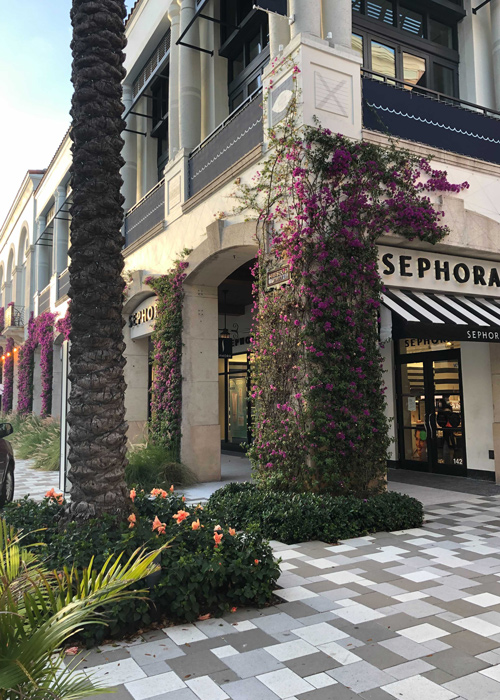 Why We Love It: The scale of opulence is captured in every element of this shopping center, from Fashion Avenue, home to more than 200 luxury brands, and the massive Dubai Fountain, with its choreographed light show. You've seen it before, but we still love the colorful umbrella cover in one of the corridors, and the interior fountain with "divers."
Covering more than 13 million square feet adjacent to the iconic Burj Khalifa, the Dubai Mall in the United Arab Emirates is the second-largest mall in the world by land area with more than 1,200 shops and services, attracting 80 million visitors every year. Highlights include the Dubai Aquarium and Underwater Zoo.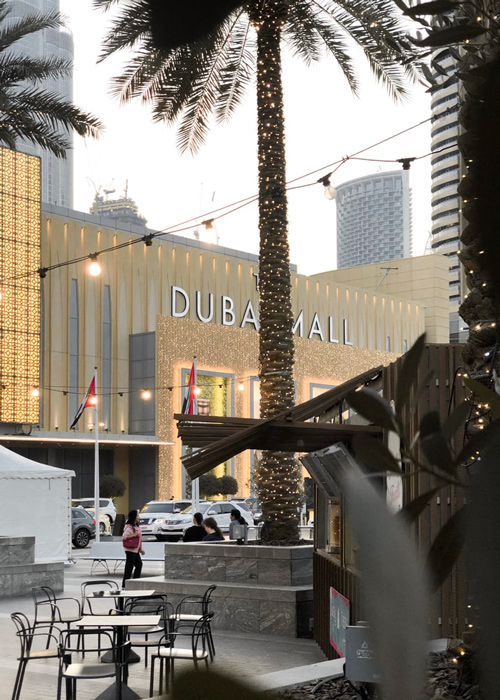 Por qué nos encanta La Encantada: We had to include a more "down to earth" suburban shopping center on this list and La Encantada in Tucson, AZ has always been somewhere that just feels good. Every architect seeks to provide "varied architecture" to provide some variety of facades, materials, etc. but La Encantada which was built in 2004 and has stayed strong. You may not realize we do a lot of branding work in Arizona and love any chance we can head to the desert.
We love the earth tones and building forms that have aged well mixing hard corners and arches and that they host events like the Fine Art Festival.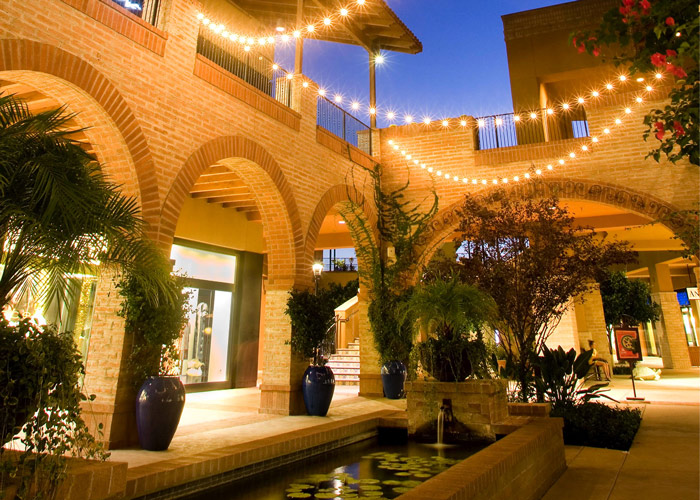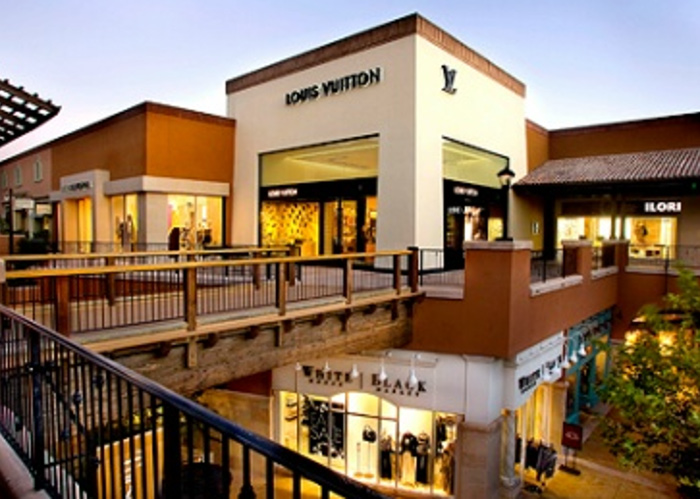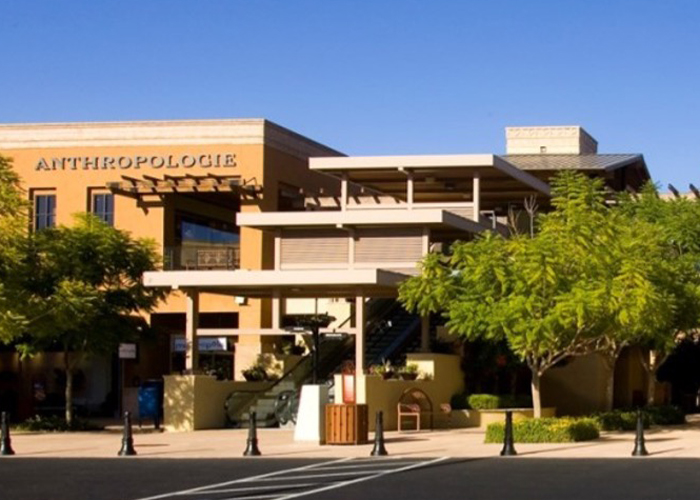 Want to read more about the Places + Spaces We Love? Check out our blogs about our favorite Urban Parks and our favorite places in Charlotte.