Our blog series "Places + Spaces We Love" features five different places anywhere in the world that we're inspired by. Each blog has a different theme. This month we're covering just a few of our favorite urban parks throughout the country that vary from tiny to huge, but all add a lot to their cities. Here are just a few that we love: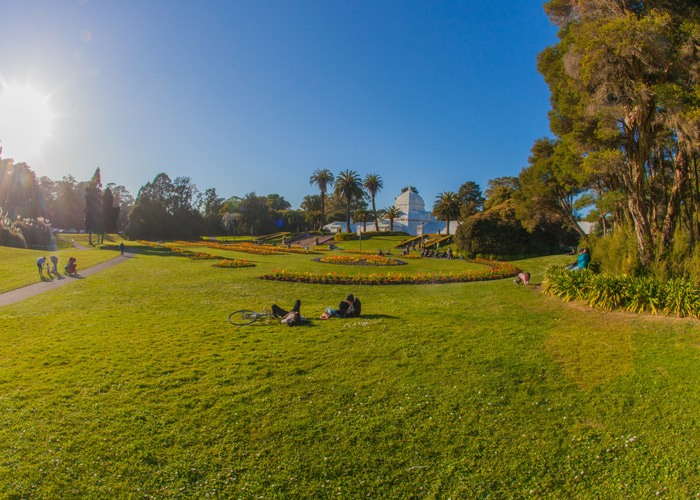 Golden Gate Park
With a similar rectangular shape as Central Park, San Francisco's Golden Gate Park is even bigger at 1,017 acres and packed with a wide variety of activities. Our Head Quack spent as much time as possible here growing up in the Bay Area.
Explore the oldest Japanese garden in the country, view fine art at Julianne's favorite, the de Young Museum, discover 120-year-old windmills, learn how to fly fish at the Angler's Lodge, enjoy the serenity and biodiversity of the park's lakes, visit the country's first AIDS memorial, see historic sites like the Powell Street Railway Station or ride the iconic carousel. Back when parks held concerts and events, this park is the consummate gathering place. It even has buffalos. 🙂
For more information, visit: https://goldengatepark.com.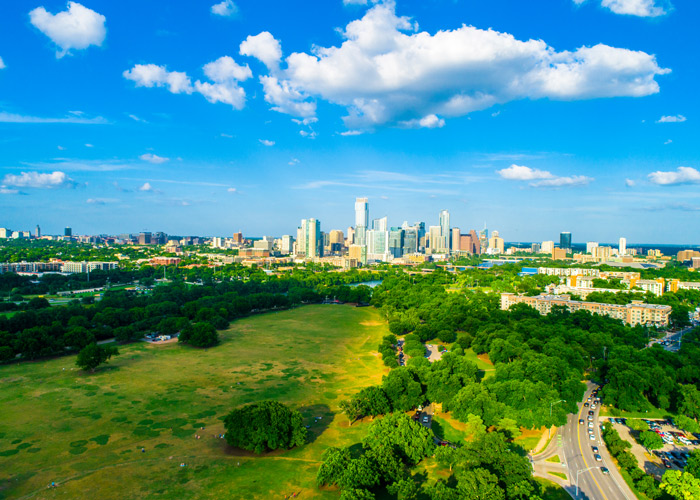 Zilker Park
Covering 358 acres along Lady Bird Lake near downtown Austin, Zilker Park has been a hub of energy since it was founded in 1930. Perhaps best known as the site of the annual Austin City Limits Music Festival, Zilker Park is also home to Barton Springs Pool, a three-acre natural spring-fed pool with temperatures ideal for year-round swimming.
The Great Lawn – a 46-acre-wide expanse of green grass – is popular for throwing a frisbee, enjoying a picnic or relaxing in a hammock. Families flock to the Zilker Zephyr miniature train and the Zilker Playscape. Visitors can also rent a canoe or kayak to paddle along the creek or hike or bike the trails.
For more information, visit https://austintexas.gov/department/zilker-metropolitan-park.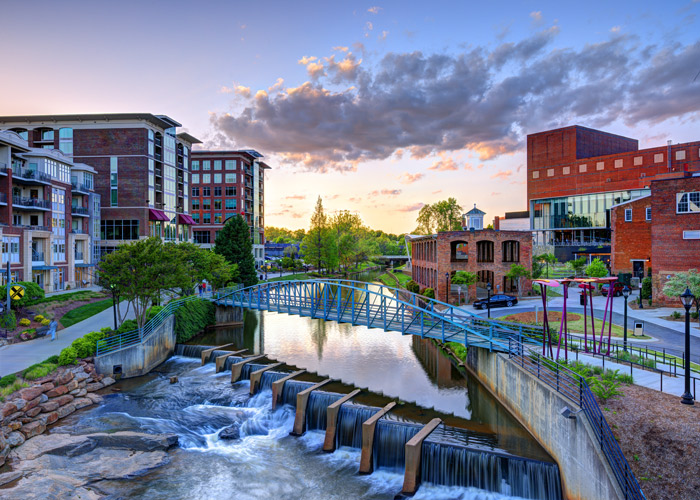 Falls Park on the Reedy
Falls Park on the Reedy helped put Greenville, South Carolina, on the map as a tourist destination in the Southeast. Located in the city's historic West End District, Falls Park incorporates the cascading Reedy River into its design.
In 2004, a 355-foot-long dynamic pedestrian bridge called the Liberty Bridge was built across the river. The unique design features cables only on one side and curves around the falls, providing spectacular unobstructed views.
Beyond the iconic bridge, the park is home to a variety of urban gardens, public art, Passarelle Bistro restaurant and part of the original 1776 grist mill on site.
For more information, visit www.greenvillesc.gov/167/Falls-Park.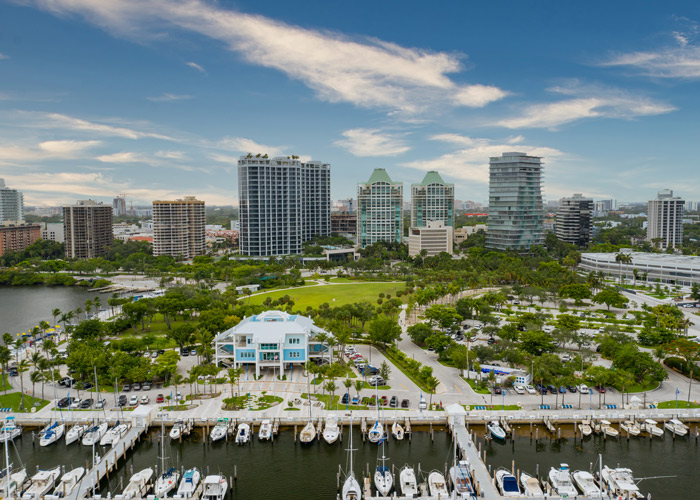 Regatta Park
Located in the historic Coconut Grove neighborhood in Miami, Regatta Park is the perfect spot for watching boats sail along Biscayne Bay. With walkways and picnic tables, the waterfront park is adjacent to Dinner Key Marina, the largest wet slip marina in Florida, where you can rent a boat or just walk the docks and dream of life on a yacht. We personally love the playful undulating pipes and mounds in the playground, providing fun for kids and adults alike. Designed by Kimley-Horn, the park features the natural stone paths and modern benches.
Regatta Park hosts the Coconut Grove Art Festival, with fine arts, live music and food in February; Grovetoberfest, a craft beer festival in October; and World Cup Sailing competitions throughout the year. Walk to nearby restaurants or CocoWalk, a recently revived alfresco shopping center.
For more information, visit www.miamigov.com/Residents/Parks-and-Recreation/Parks-Directory/Regatta-Park or https://www.kimley-horn.com/project/regatta-park/.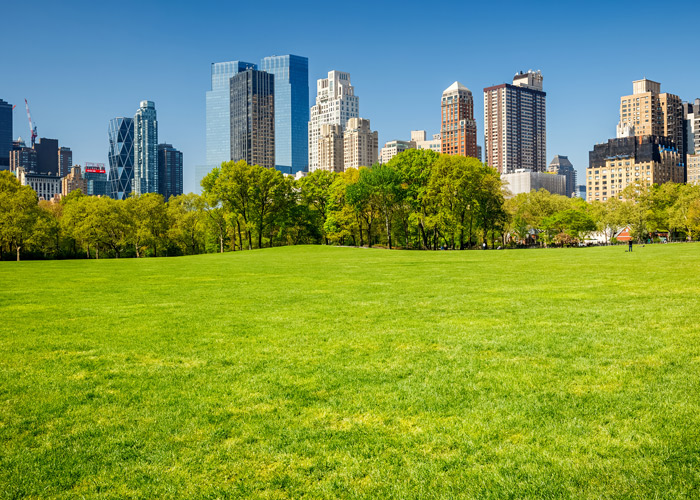 Central Park
Of course, we can't forget the paragon of all urban parks in the heart of Manhattan – the standard by which we measure all other parks. Surrounded by a grid of bustling streets and high rises, Central Park's lush 843 acres provide a welcome escape from city life.
Designed by landscape architect Frederick Law Olmsted, who strongly believed that a common green space should be accessible to all citizens, Central Park opened in the late 1850s and has preserved its natural setting as the city grew up around it.
On any given day, you'll see joggers, dog walkers, parents with strollers, kids playing catch, and people enjoying the gardens and peaceful landscape or gathering for an event. It's no wonder that Central Park is the most visited urban park in the country.
For more information, visit: www.centralparknyc.org.