The wisdom is timeless, shared by grandparents the world over: 1) You only get one chance to make a first impression; and 2) You're only as good as your reputation. The ways you and your business are viewed in the world are important to us. And we're willing to stake our reputation on helping you build, maintain and care for yours.
By designing a public relations strategy that complements your overall marketing goals, we can put your brand's best foot forward in the places that matter most to you. Whether it's announcing your company's debut on the scene, sharing a new product or promotion, creating a buzz for a new brewery or putting out fires that put a damper on your message, we'll find positive ways to engage the press, social media and the public. We'll treat your reputation as we would our own and ensure it stays squeaky, Yellow Duck clean.
Events
So it's time to put on an event as part of your overall PR strategy. We can handle planning and executing your events, grand openings. You won't see us putting on birthday parties or arranging a duck hunt, but we got you covered if you want to present your brand to the world in first-class style. We have Yellow Ducks who are pros at arranging media for events and grand openings and integrate with PR so everyone will know about what you're up to. And you know what they say… Ain't no party like a Yellow Duck party…
Expertise
Public Relations Strategy
Press Releases
Crisis Communications
Video
Events
Rezonings
Press Conferences
Communications Strategy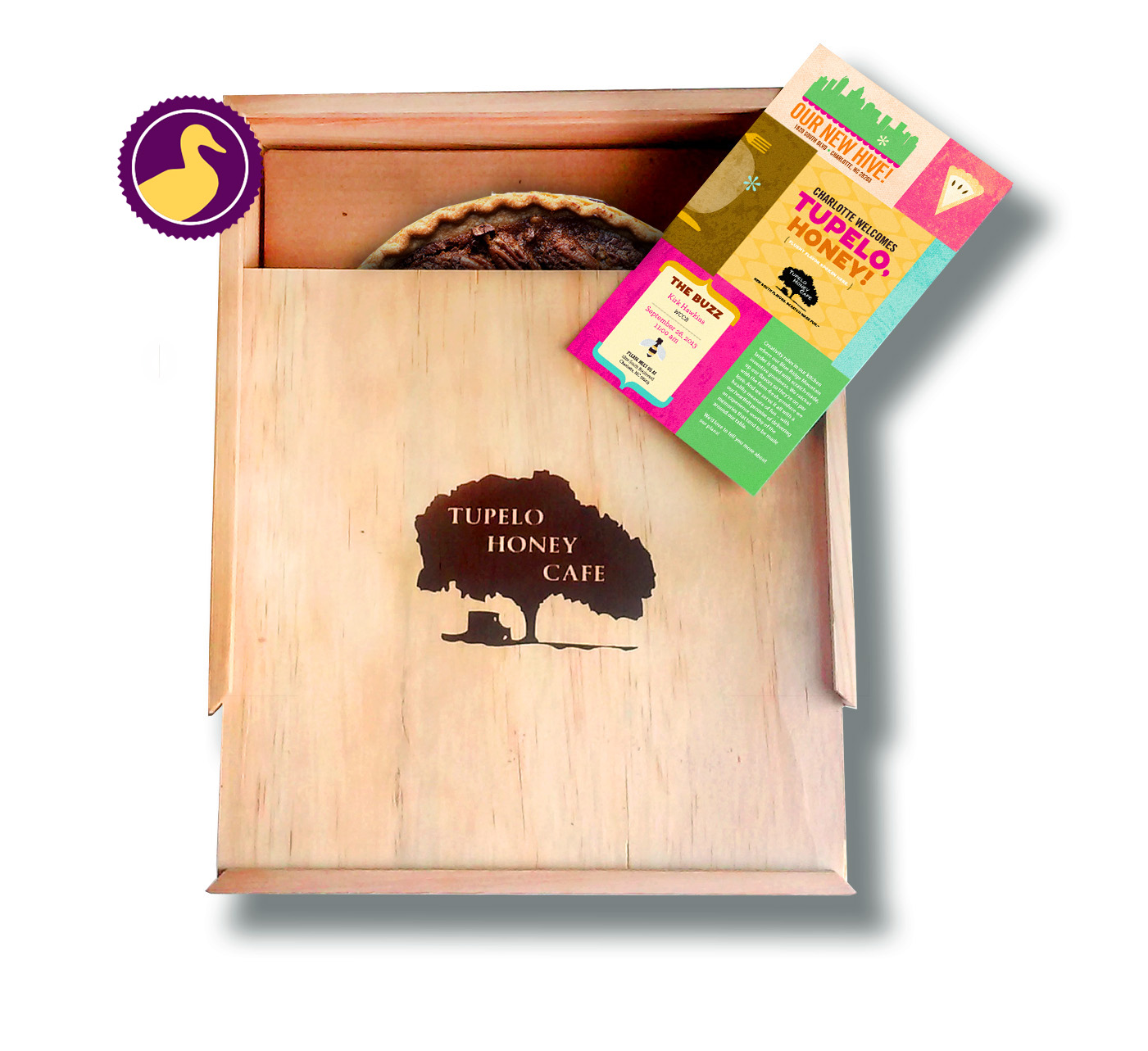 FOOD CRITIC
New to Charlotte, but well-known in their hometown of Asheville, NC, Tupelo Honey Cafe recruited us to help establish a footing for their new location. Yellow Duck helped create a buzz around their grand opening by planning and hosting a media day and hand-delivering pies throughout the Queen City. Wanting to give back to their new neighbors, the ducks also helped Tupelo establish the YWCA as their community partner.
The recognition we receive is due in large part to Yellow Duck Marketing. They have done great work for us and I recommend them if you ever need marketing support, especially considering all the real estate and community building work they do. - Chris Wannamaker, Former FreeMoreWest Chair

The excitement leading up to the opening of Tupelo Honey Cafe in South End took on a life of its own on social media and in the local press. - Food Critic