The value of effective print campaigns can be easily overlooked in today's digital-focused marketing world. Yet, research reveals that 56% of consumers trust print marketing more than any other channel, with print having a 70% higher recall than digital ads. It's no wonder companies continue to utilize printed marketing materials such as brochures, business cards, newsletters and signage.
You might already understand the benefits of print marketing. But do you know what goes into making printed pieces? This time-intensive process involves various tools and technologies, resulting in finished products that can promote your products and services to your target audience. Learn more about print production below.
Choosing the Right Materials
The printing process starts with a design team selecting the paper stock and weight best suited for the target audience. Text stock (regular paper) and silk paper are popular due to their widespread applicability and cost ratios. However, nothing gets your message across like cardstock (or coverstock), a thicker and stronger alternative — it's a good choice for business cards and critical direct mail. You should also consider linen paper, which has a textured surface that feels soft.
That's only the start. Whether designers choose paper, cardstock or another material, they must consider color and finish. Selecting the correct specifications can make all the difference in a print campaign.
Brown paper envelopes, for example, evoke importance, while bright yellow and orange cardstock can catch your audience's attention. Then there's coated and uncoated paper. The former has a smoother, crisper finish that makes it great for images, and the latter is more porous and suited to deluxe publications.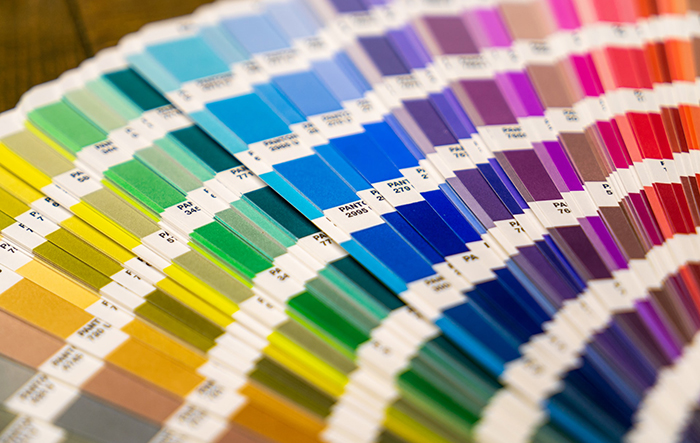 Designing for Print
Next, the design team uses specialist software like Adobe InDesign and Photoshop to develop your printed materials. They will need some written content to work with — perhaps a few lines about your business if you're sending small flyers to local customers. This valuable information helps them create a design that reflects your brand messaging.
Designers choose the most suitable fonts, text colors, images and graphics to include on your printed marketing materials. By customizing each project, the team helps capture your prospects' attention, encouraging them to read the finished product.
The exact design of your item depends on what you want to create. Business cards, for example, typically have a minimalist design that showcases key points about your company, including contact information. Direct mail brochures might have more elaborate designs with plenty of images.
Proofing
After designers create your print collateral, it's up to print technicians to run your design through a printer and see if it looks as good in hand as on a computer screen. This process, known as proofing, checks that colors appear correctly on your chosen material and that all design elements work well together. If the designers notice that something doesn't look right, they will adjust the colors as needed.
Print proofing is crucial because it allows you rectify mistakes in your design before incurring the expense of the full run. Once you're happy with your proof, the printer will then produce the full run of copies.
Digital vs. Offset Printing
As you initiate the print production stage, ensure you know the print method that best suits your business. Digital printing is the process of printing from a digital-based image, while offset printing involves plates that transfer an image onto rubber. Each type has its benefits, depending on your goals and business objectives. Digital is best for short-run productions when you need to print collateral quickly, while offset is the more economical choice for larger print runs.
Special Features
You can enhance your printed materials with additional features that attract customers' attention. These features include:
Embossing
Embossing techniques use a die to raise images, text, and other elements from a printed piece, creating a 3D effect. That attribute can make your printed materials stand out, especially if you emboss essential marketing information such as a promotional offer.
Spot Gloss
Spot gloss or spot UV involves applying a glossy UV coating to part of your print collateral. This process can draw attention to important information, such as a company logo.
Foil Stamping
Foil stamping is a decorative element that can take your printed materials to the next level. Combining heat, pressure, foil and metal dies, this method showcases a specific area of a printed piece. You might use foil stamping for letterheads or brochure titles.
Die Cutting
Die cutting involves cutting printed materials to create a particular shape. For example, you can die-cut a rectangular piece of paper into a heart shape, which might prove valuable if you send printed marketing materials to customers for Valentine's Day.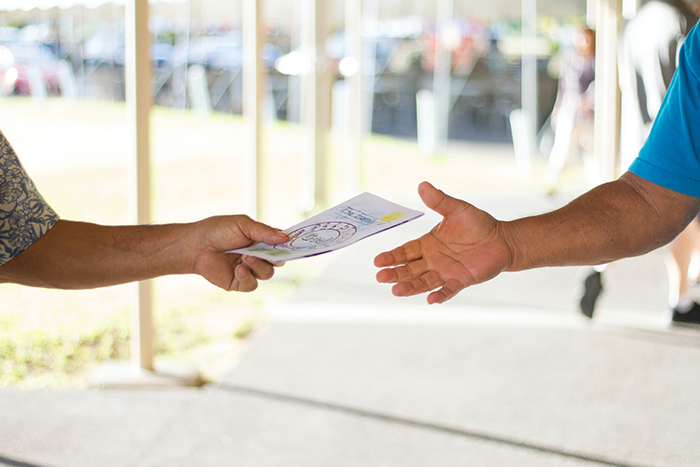 Current Paper Shortage in the Market
One factor that might affect your print campaigns is the continuing paper shortage from the supply chain crisis. This development could influence the paper you use for print collateral, so be prepared to change your design if you can't find what you need.
Final Word About Print Production
Printed campaigns are more complex than they may seem. From choosing the right materials to adding special features and selecting the best designs, there are various things to consider when using print marketing to target your audience.
Are you searching for experts to get your print collateral off the drawing board and into prospects' hands? Turn to Yellow Duck Marketing.
Yellow Duck is a full-service marketing agency that offers graphic design solutions for your business, helping you create print materials that showcase your products and services. Reach out to our team to learn more.