Earlier this year, three YDM projects earned awards at the annual International Hermes Creative Awards. Turquesa won Platinum for Logo Design, Draper Place won Platinum for Brochure and Atlas Urban Homes won Gold for new website design. Learn more about each of these projects:
Turquesa Branding
Abacus Capital Group, a national multifamily asset manager, needed a name and logo for their brand-new luxury modern adobe apartment community in Santa Fe. Turquesa means Turquoise in Spanish and is a commonly used material in jewelry in the arts enclave of Santa Fe. Abacus Capital wanted an icon that could be created into a piece of art in the lobby, so we knew it had to be eye-catching and dimensional. The sculptural thunderbird icon is both elegant and modern and pairs perfectly with the Spanish-inspired font with its curved lined and unique letterforms. Subtly incorporating the color turquoise allows the logo to feel modern and simple.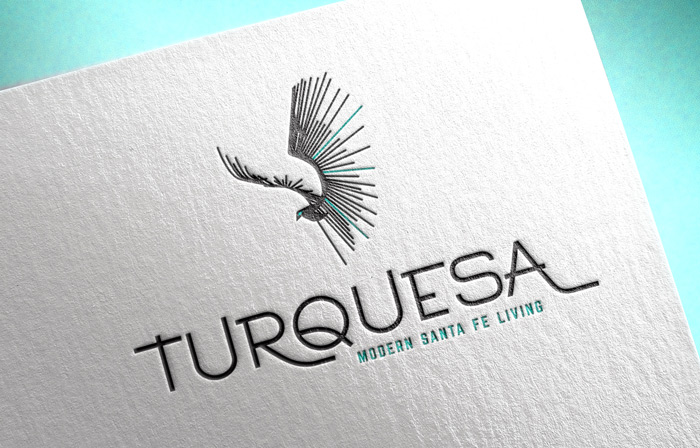 Draper Place Brochure
Located in Charlotte's Elizabeth neighborhood, Draper Place is unlike any other apartment community in the city, with upscale interiors and concierge services. Playing off their luxurious and elevated style, we knew the leasing packet needed to have an impact. The signature black wood-grain stock with silver foil stamped logo is unique and elevated. The horizontal orientation and dual-lock closure add to the custom and high-end feel. This piece is classy and sleek, fitting with the upscale branding, architecture and interior design details of Draper Place Apartments.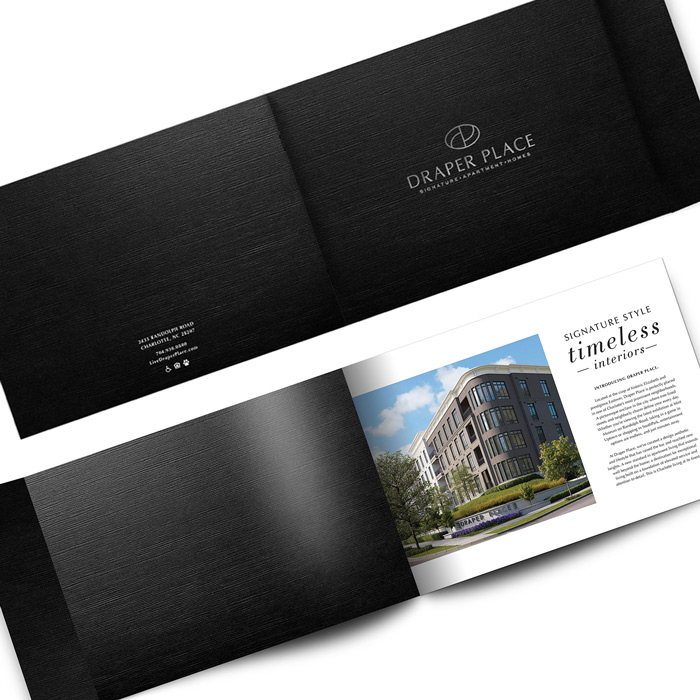 Atlas Urban Homes Website
Last year, YDM designed the Charlotte MAME Award-winning website for Revolve Residential's Best New Townhome Community, Domain Townhomes. So when Revolve had a new project in NoDa, the ducks were tasked with designing a website was to be used as a sales tool for a new urban home development for sale near Uptown Charlotte. The Atlas Urban Homes website is the result – transforming their already eye-catching branding to a visually stunning online display of information. The WordPress website design features an interactive site plan that enables the sales team to update the website with real-time availability and adjust pricing with demand. Buyers can view exterior renderings of each home and floorplans of each style. On the design page, interactive sliders showcase customizable design packages and collapsible panels and tabs to display the impressive design features in a modern format. Since the development is located in a hip, artsy and very active community in Charlotte, we wanted the website to convey that as well, so you'll see lots of area artwork, community restaurants and bars and a lifestyle video to give buyers a real feel for the neighborhood.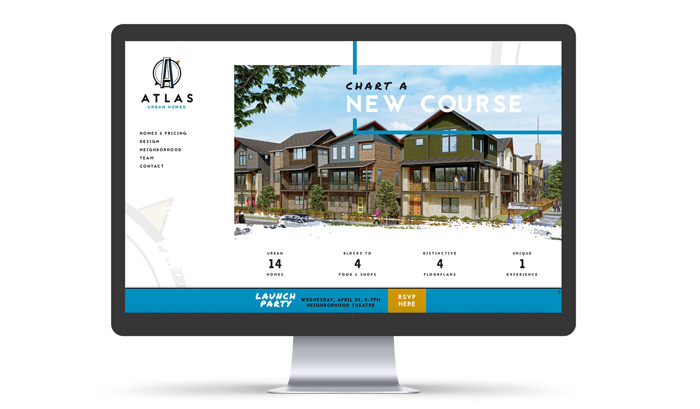 We're proud to have these projects in our portfolio and even more proud to say they were the winners of the Hermes Awards in 2019. If you missed it, take a look at what brochure and website won in 2018!