Looking to stay up to date with social media updates? Need to catch the next trend? Want to keep up with Gen Z? Then you're in the right place. Social media is an ever-changing landscape so we will be posting new blogs periodically.
Here are 11 social media updates you need to know about:
#1 Reels Remix 
If you've logged onto the internet anytime in the past year, you've heard about TikTok. The video-sharing app took over the world in 2020, but Instagram wasn't far behind. In response, Instagram released "Reels" which is the equivalent to TikTok videos on the app. In April, Instagram announced that it had a new Reels feature called "Remix," which is the same as a "Duet" on TikTok where creators can make a response video to another video while showing both videos side by side.
Here are some great ways to use the Remix feature:
Reaction videos
Trying a DIY project or recipe you've seen
Adding to or agreeing with an educational or opinion video
#2 Twitter Fleets
If you love Instagram stories but are more of a Twitter user, you can now join in on the fun with Twitter's Fleets. Like Instagram stories, they're only available for 24 hours. You can even share tweets to your fleets.
#3 Recently Deleted Feature on Instagram
Deleted a post or story but want it back? Instagram will now keep this content (after deletion) stored for 30 days before deleting for good. To access your deleted content:
Go to 'Settings'
Click 'Account'
Click the 'Recently Deleted' folder
Restore or permanently delete posts
#4 Instagram Live Rooms
#5 Facebook Shopify Integration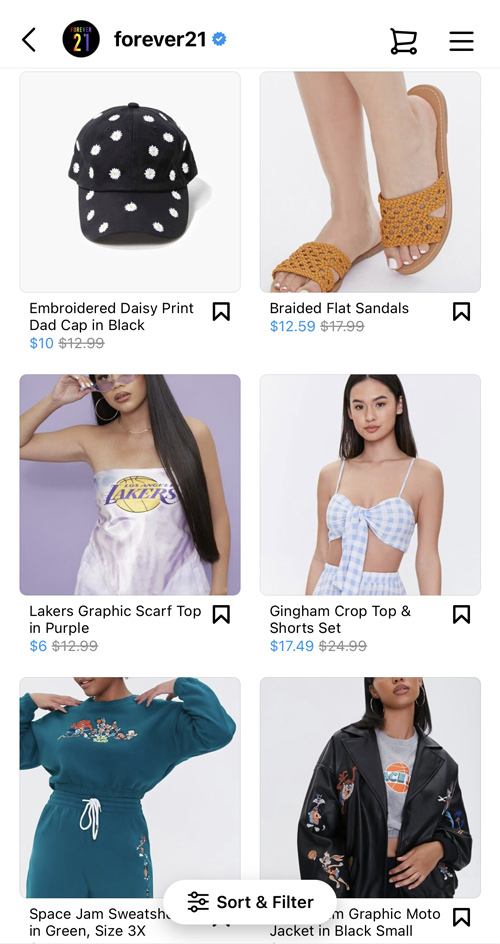 #6 TikTok Recipe Integration
If you love to share recipes on TikTok – whether they are your own or ones you found on the internet – TikTok now lets you add recipes from the internet to videos! If you have a food-centric brand, this is a great feature to add to videos to increase website traffic to your page, shop or recipes. If you're not sharing your own recipes, this is a great way to give credit to recipes you try.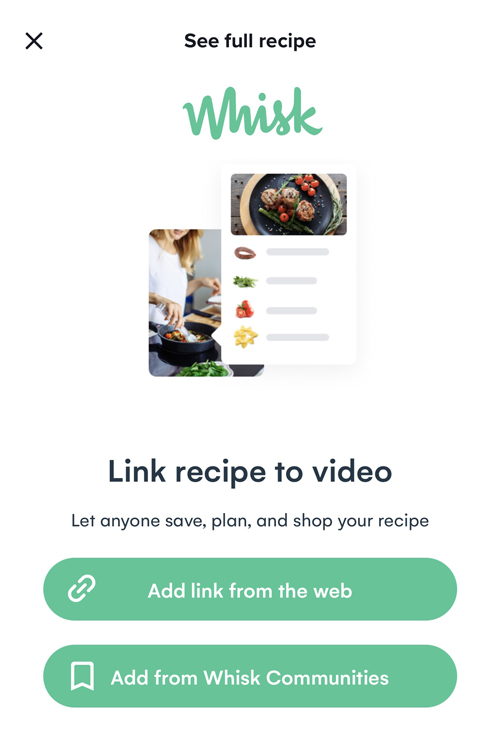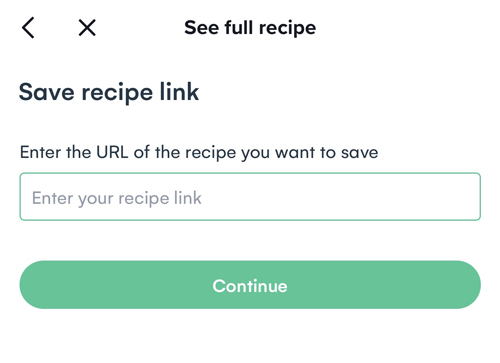 #7 TikTok Captions
TikTok is taking strides to become more inclusive to the hearing-impaired community by adding an auto caption option to videos. Ditch those third-party apps that make you tediously input your captions; TikTok automatically creates the captions and gives you the option to edit words or sentences.
#8 Twitter Replies
Twitter recently rolled out a new feature where you can limit who can reply to your tweets (bye bye, trolls). The app currently has three settings:
Everyone (standard Twitter setting)
Only people you follow
Only people you mention
#9 Facebook Audio Descriptions
Facebook's new feature allows you to add an audio photo description to photos to help those who are visually impaired. The audio description is an added audio to your video that describes actions in videos and communicates to those who need the assistance.
#10 Name Pronunciation on LinkedIn
You can now add your name pronunciation to your LinkedIn profile. Only available on LinkedIn's mobile app, you can click your profile settings and record your own name pronunciation. This is a great tool for recruiters or possible connections to avoid confusion or mispronunciations of names.
#11 Pinterest Idea Pins
Pinterest jumps on the stories trend! Idea pins allow you to record video, add images and custom text on one pin. Idea pin videos can be up to a minute long. Unlike Facebook and Instagram stories, Idea pins do not expire you can simply pin your ideas to specific boards on your profile. You will need a Pinterest Business profile to access idea pins.
Stay ahead of the curve and leverage your company's social media by implementing these new features. Need help getting started? Contact us.