When I founded the company 9 years ago, it wasn't just to do great marketing, it was to create a vessel to give back to the community. It's Yellow Duck Marketing's 9-year anniversary and to celebrate we thought we'd return the love that the community has shown us. As you probably know, we're always community minded and many of our associates have volunteer / board positions at a number of nonprofit organizations in the Charlotte area. In addition in 2019 we donated over $65,000 in probono nonprofit marketing services. However this week we wanted to show our love not just through our work but our time and pocketbooks. Our world is hurting right now in so many ways and our neighbors are struggling. I asked the ducks how we could support our neighbors in Charleston and Charlotte and they came up with some great ideas you can learn about below. We thank YOU for your support of us and we just wanted to turn around and lift up those around us like you have with us.
-Julianne
Monday:
We decided to support the Charlotte community members that have been protesting and helping Jail Support throughout the month of June by donating cases of water. We donated these cases at Hattie's and to the group stationed outside of the county jail.
We also chose to support Loaves and Fishes, which provides a week's work of nutritionally balanced groceries to individuals and families experiencing short-term crises. They have 41 emergency food pantries throughout Mecklenburg County. YDM and team members donated to their Amazon wish list.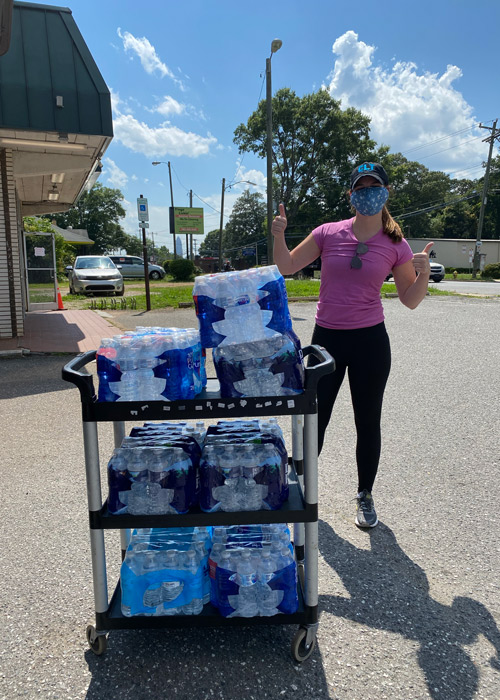 Tuesday:
On Tuesday, our team made 135 sandwiches for Urban Ministry Center. We also promoted their Amazon wish list.
We also contributed to Enough Pie, an organization that helps shape the development of the Upper Peninsula of Charleston. They use artistic collaborations, dynamic partnerships, creative placemaking and civic engagement as tools. Some of our team members also donated directly to Enough Pie.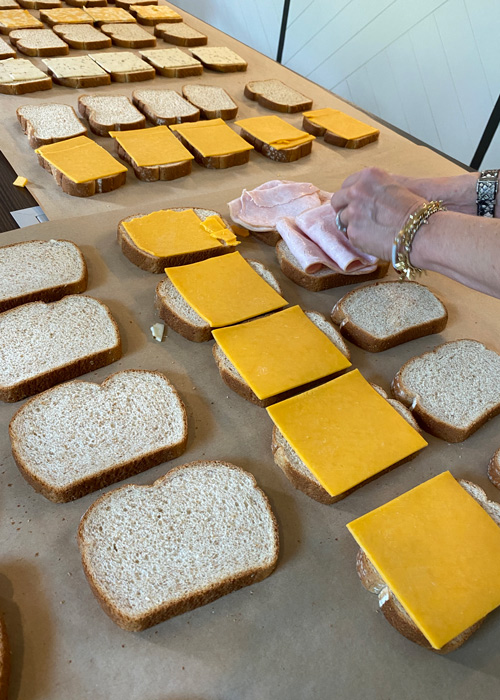 Wednesday:
Our team wrote kindness notes to Foster Village and to Charlotte Rescue Mission. Foster Village uses these notes for family welcome packs and Charlotte Rescue uses them as notes of hope.
We wanted to highlight local Charleston organizations like My Sister's House, which strives to break the cycle of domestic violence through support services and education. We shared their donation, shelter needs and Amazon list links on our social media platforms and some team members donated as well.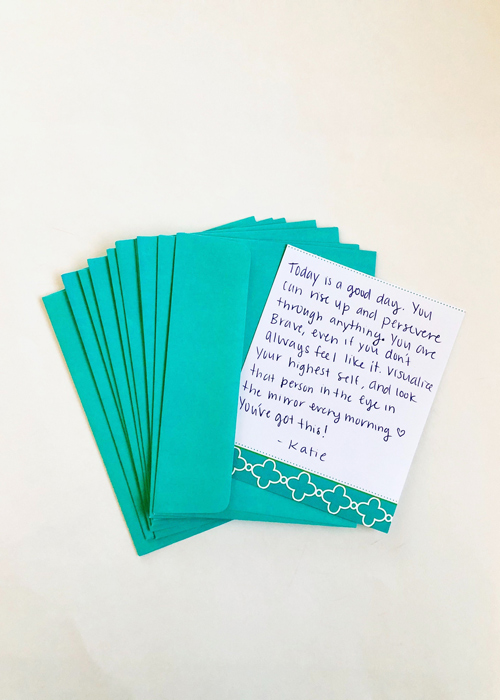 Thursday:
Yellow Duck Marketing donated directly to East Cooper Community Outreach. ECCO was founded as an emergency relief effort in 1989 after the devastation from Hurricane Hugo. On top of our donation, we also shared their Amazon wish list link and their donation link on our social media platforms and team members also donated.
Then, we wrote a blog post for our company website highlighting Black and Social Justice organizations from Charlotte, Charleston and even nationally. Our goal with this blog post was to shine awareness on these organizations and the work that they put in every day.
Friday:  
For the last day of Duck Love Week, our team brought in canned goods and we donated them to Second Harvest Food Bank, an organization that strives to eliminate hunger through education, advocacy and partnerships. We then shared links to their shopping list and their donation link directly on our social media platforms.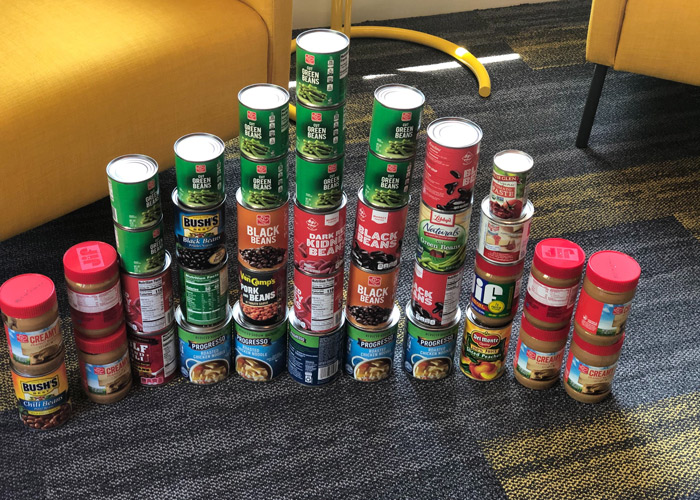 Since it's LGBTQ+ Pride month and my sister is out and proud, we supported Human Rights Campaign who does great things for LGBTQ+ rights. They may not have their big fabulous fundraising gala this year but we wanted to support them anyway.
We're grateful to be in a position to give back and we can't wait to repeat this week every year!