Holiday shopping can be difficult – what do you get the person that has everything? At Yellow Duck, we work with a wide variety of clients, offering unique products and services that your friends and family would love this holiday season! Here are ways to #ShopLocalCLT and beyond!
Health Fanatic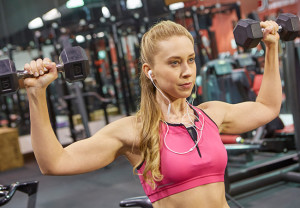 SportPort
SportPort is the perfect gift for that vivacious fitness enthusiast in your life! Specializing in protective, compression sportswear for females, she's bound to love the feminine prints and bright colors. Their high-performance sports apparel is specially engineered to create a protective barrier for the body; blocking out harmful cellphone emissions that are known to cause cancer, all while making her look and feel great. The SportPort collection is designed for comfort and endurance with built-in phone pockets for safe, hands-free storage. Whether it's a Zephyr Compression Tank Top or Apex Compression Sports Bra, you're sure to find something your lady will love at SportPortActive.com!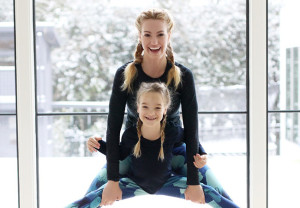 Ivy Citizens
Another great option for the fit girls and ladies in your life is Ivy Citizens. This Charlotte-based athleisurewear clothing line focuses on fitness, health and community engagement while celebrating the everyday female athlete. Ivy Citizens is dedicated to helping young girls and women achieve healthy, active lifestyles and build positive self-esteem. Whether it's a cute pair of leggings or a racer back tank, a gift from Ivy Citizens is sure to make your loved one look good and feel great! Visit www.IvyCitizens.com!
---
Beauty Bestie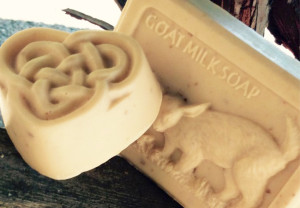 The Patchwork Goat
These delicious smelling goat milk soaps are handmade artisan soaps all natural and free of parabens and all that yucky stuff. It is made by two ladies and their goats on a gorgeous, bucolic farm in Mendocino County in Northern California and is the perfect stocking stuffer this holiday season! Visit www.ThePatchworkGoat.com.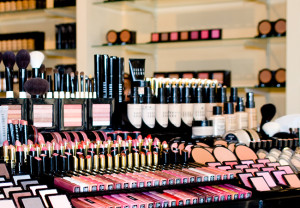 Woo Cosmetics
Charlotteans – make sure to shop local! While they don't make their own products, Woo Skincare and Cosmetics has all the best skincare and cosmetic lines as well as spa treatments and accessories. Basically, this is the pampered ladies' heaven. Visit them at www.WooSkinCareAndCosmetics.com or 2900 A Selwyn Avenue, Charlotte, NC 28209.
---
Caffeine Addict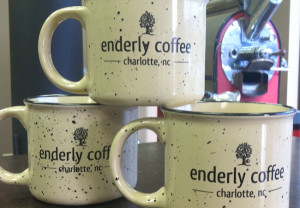 Enderly Coffee
Enderly Coffee locally roasts their fair trade coffee beans on Charlotte's West Side and they exist to bring social justice to one of the most disenfranchised areas of Charlotte. We think picking gifts with purpose is a terrific way to honor the spirit of the season, so we endorse picking up coffee beans or mugs for your family, friends, clients and coworkers from their online store or at other local markets!
---
Tree Hugger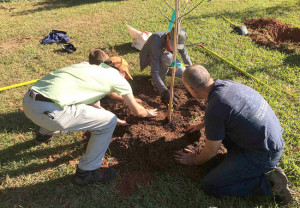 TreesCharlotte
Give a gift that keeps on growing by gifting a tree from TreesCharlotte! This nonprofit works tirelessly to address Charlotte's tree loss and is committed to reaching 50% tree canopy coverage by 2050. You can help them reach this goal by dedicating a tree to your loved ones this year. A tree is a long-lasting, thoughtful gift they're sure to remember that will last for generations to come. TreesCharlotte will plant a tree in honor of your loved one during the tree-planting season at a CMS school, helping expand Charlotte's tree canopy and make our city a cleaner, greener, more inviting place to live. Visit www.TreesCharlotte.org/Gift to learn more about their tree-gifting program.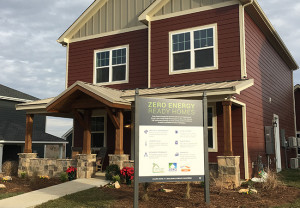 Green Street Cottages
Go green (and big!) this holiday season with an energy efficient home from Green Street Cottages! Located in Cramerton, NC, just west of Charlotte, NC these homes are uniquely designed to produce just as much energy as they consume. They reduce greenhouse gas emissions, minimize energy use and meet remaining needs through renewable energy sources. The Villages at Cramerton Mills homeowners can expect to save an excess of $1,000 each year on energy costs. Now that's certainly a gift that keeps on giving! Visit the Green Street Cottages website to find your new Zero Energy Ready Home and truly see that there is no place like home for the holidays.
---
New Home Buyer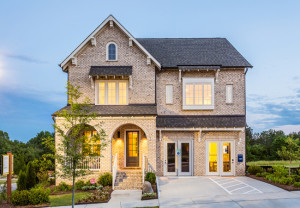 Holding Village
Looking for a gorgeous new home near north Raleigh in 2017? A new home in Holding Village may be just what you need. Located in Wake Forest, NC this nostalgic community is the perfect place for building rich family traditions and getting to know your neighbors. The neighborhood is designed to bring Mother Nature and people together with several parks, walking trails and over 35 acres of open space for you and your family to enjoy. Holding Village offers the best in modern living and outdoor fun, so what are you waiting for? Visit www.HoldingVillage.com to start building a gift the whole family will love!