It's time to get lost in bright patterns and Illustrator jargon this week with YDM's Sr. Graphic Designer Rachel Carow. Rachel is the design wizard who builds many of the artistic elements our clients love to incorporate into their marketing materials. She's focused on telling a brand's story and reaching its target audience through all things visual. Rachel strives to take the initial survey data from clients and build them something beautiful and lasting. She's the creative mind behind many of our rebranding projects, logo designs, magazines and annual reports, among other things. Rachel earned her bachelor's degree in Studio Art and Graphic Design from Binghamton University.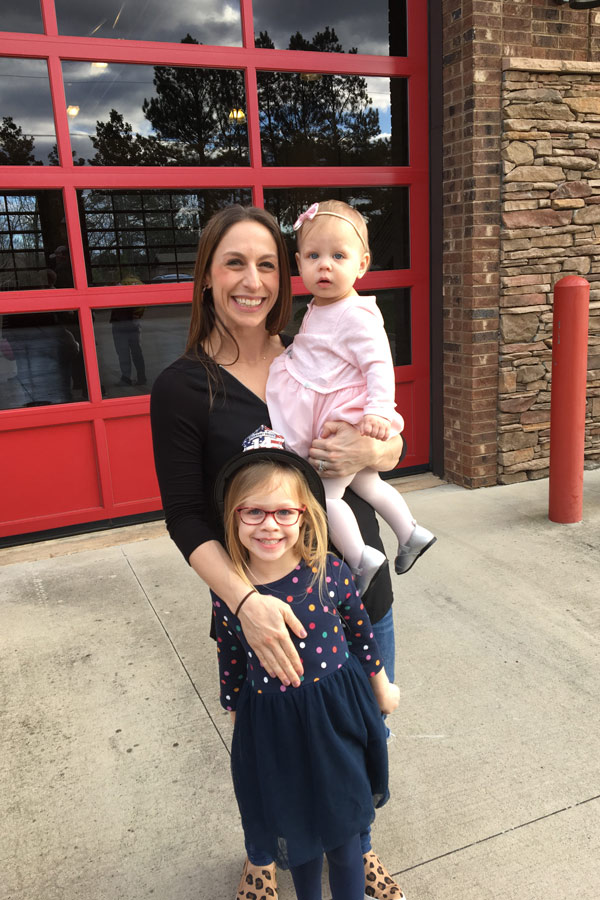 Q: Walk us through the process of working with clients for a logo design project. What do you need to know from them?
A: We always start the process with a kickoff call or survey where we try to get deep into the brand personality and where the client wants to take it. Knowing things like how modern, playful, literal or conservative they want to be all influence the font choices, styling and colors we will ultimately present.
Q: What's your favorite way to unwind at the end of a long day?  
A: We recently started doing nightly dance parties before bath/bedtime hustle which involves all participants wearing a tutu. If time allows, we love taking the wagon down to the lake by our house. And candy … I really love candy.
Q: What's the best part about working for YDM?
A: I've been a duck for 8 years where I was just one of 3 at the start. We have grown so much but still remain true to a core value of building lasting client relationships. I cherish relationships and working with such a talented group of people for amazing clients is perfection. Seeing our work throughout the Charlotte market and giving back to our city through our non-profit work is the icing on the cake.
Q: So how does a nice girl from New York find herself in the heart of the South?
A: Ha! I was living in New York City at the time I actually met my husband in a BBQ bar/restaurant. He was in NY visiting his twin sister for the weekend and we talked for maybe 20 minutes tops, exchanged phone numbers and I truly never thought anything would come of that. We ended up talking every day for over a year and became best friends until he flew back to NYC. Long story short – we dated long distance, had a long-distance engagement, got married in NY and I officially moved to Charlotte three days after the wedding.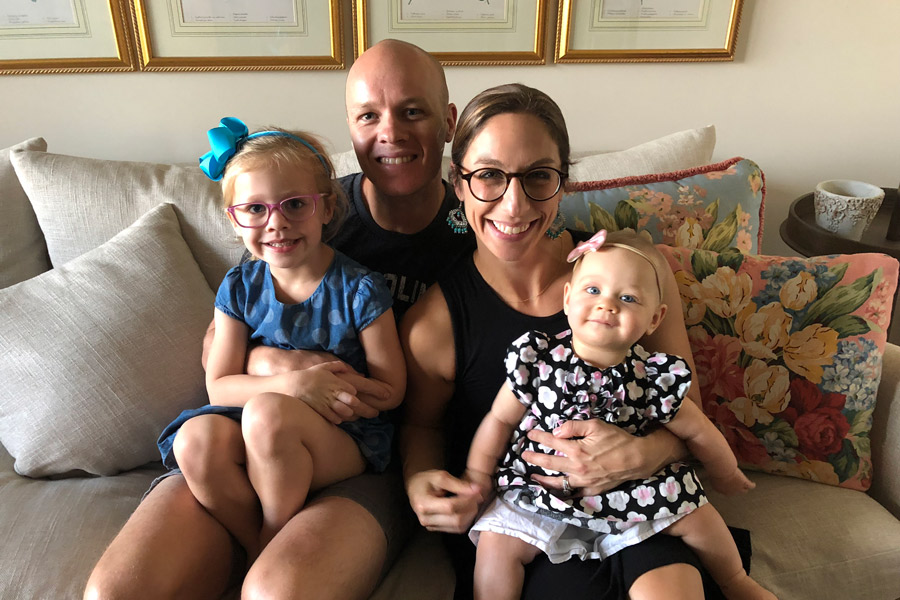 Q: You're known around the office as one of our mightiest ducks who loves a good workout. What's your morning routine like?
A: Lively! Exercising in the morning before anyone is awake is my "me time" to just clear my head and get ready for the day with a positive start. After that, it's game on!
Q: What project has brought you the most joy to work on at YDM?
A: The Yellow Duck rebrand – I have worked on hundreds of logos, but nothing that hit as close to home as this one. Feeling physically and emotionally connected to a brand and then having to look at it from a bird's eye view (no pun intended) was a challenge, but such a rewarding one. Check out our blog on the logo development process!
Q: Are there any standard lessons of graphic design that you find yourself returning to over and over in your work?
A: Keep it simple and have intention behind your design.