We sat down with Cat, our Jr. Graphic Designer, to learn more about her career in graphic design. When she's not designing for YDM, catch her listening to true crime podcasts like Rotten Mango and Unraveled or catch her flying across the country to see her favorite musical artists, BTS, live in concert.
Q: When did you know you enjoyed graphic design?
A: I took a couple of design courses in high school that was a basic entry into what design can be and its many applications. My teacher, Mrs. Ward, gave us simple assignments that allowed us to come up with originative solutions to the design problem. I had never considered going into the design field if she hadn't nurtured the idea that we can make design whatever we want it to be.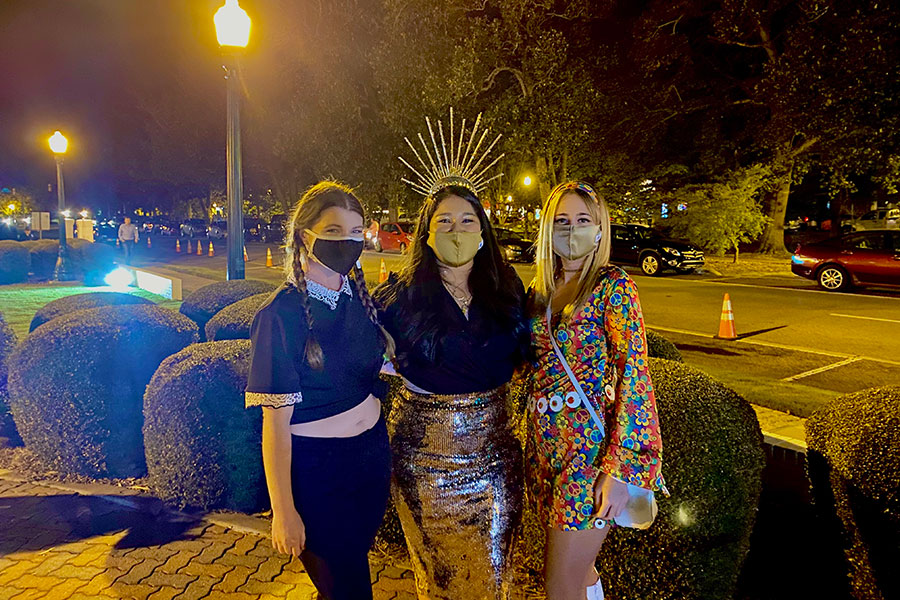 Q: Your favorite part of the design process?
A: I love the idea that a brand or identity is the trunk of a tree. The typefaces, interactivity of elements, illustrations and so much more are the branches. Finding the little details in a brand that seem to perfectly fit the entire concept is very satisfying.
Q: Where do you find inspiration for your work?
A: I like looking at photography, especially when working on brands. Shapes or patterns that occur naturally are a great source of inspiration. Working in a team setting and exchanging ideas is also a great way to build on one's own ideas.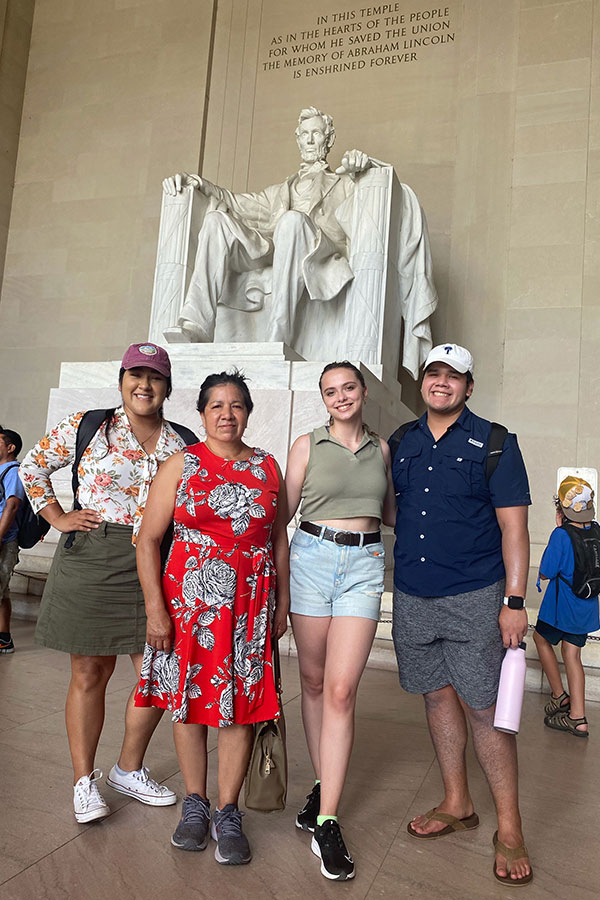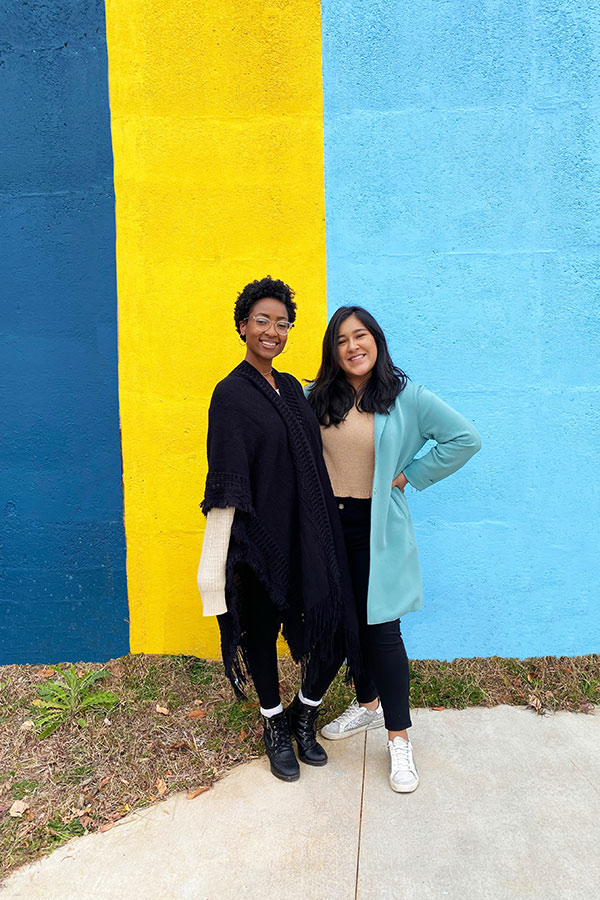 Q: What is your guilty pleasure?
A: Quite predictable for people who know me, I can listen and watch HOURS of true crime or horror content. I have been interested in those subjects at an age much younger than I should have been! If I wasn't an artist/designer, I would have probably gone into a field like those.
Q: What is your proudest accomplishment (thus far)?
A: I really loved the design program at Winthrop University. Every semester had its challenge, a difficult course or a large project that really required a lot of brain power and hours. I am proud to say that I really tried to get the most out of my time there, the resources and the knowledge the professors had themselves. An accomplishment I am proud of is graduating and being lucky enough to work for agencies that value what I am able to give.
Q: In your opinion, why is design essential to marketing?
A: Design is such a great complement to marketing content. What really drives interest in effective marketing is how everything applies to one's senses. Visuals and words can create emotions and imaginative thoughts or ideas that sell the purpose of whatever we are marketing.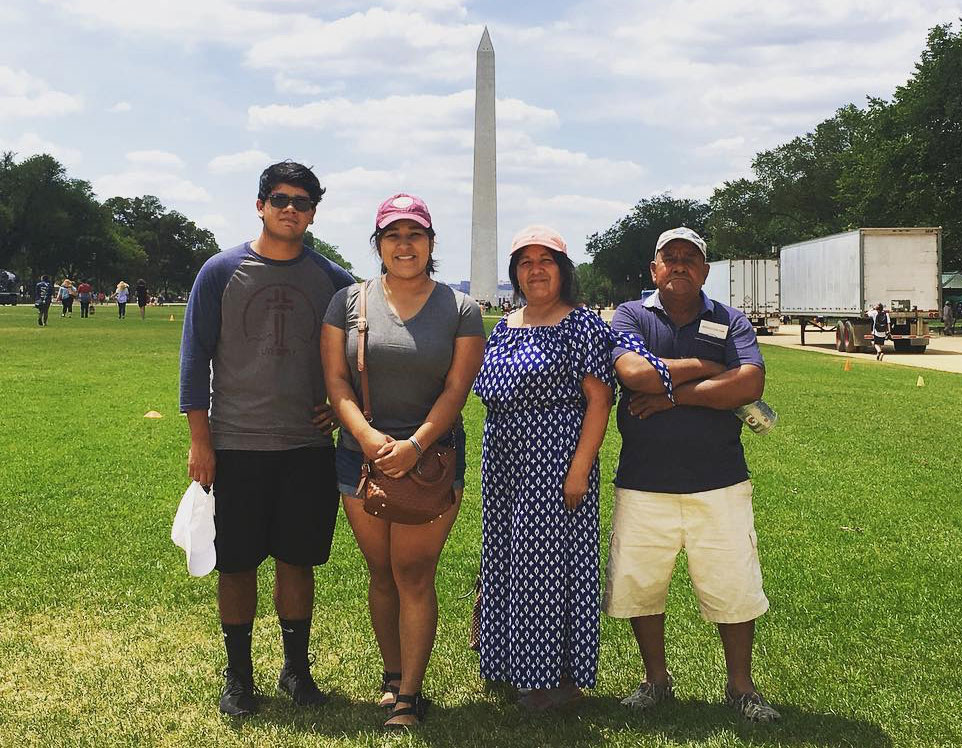 Q: Who is your hero?
A: My mom will likely remain my hero for the rest of my life. Even after having a difficult childhood, life threw many hardships at her–some that I have a hard time imagining how I would survive those situations at the age she was. Both my parents sacrificed their happiness and relaxation to provide for their children. It is hard to see that now, but I know she does not regret any part of raising us through those times. She is valiant, relentless, caring, intelligent­–being her daughter has been a blessing.
Q: What was the last thing you watched that you really enjoyed?
A: A recent show that I finished in one day is Midnight Mass. I loved the creator's other shows like The Haunting of Hill House and The Haunting of Bly Manor. Horror movies and shows that rely on actual creepiness and disturbia are my favorite. The show follows an isolated community that involves a new priest at their small Catholic church on the island and a series of supernatural events. 10/10, would recommend.